This is yet another recipe from the great Annabel Karmel. So many recipes in her book caught my eye, and I have so many on the list yet to try! Some other great ones I have reviewed here include chicken nuggets, and mini banana bran muffins.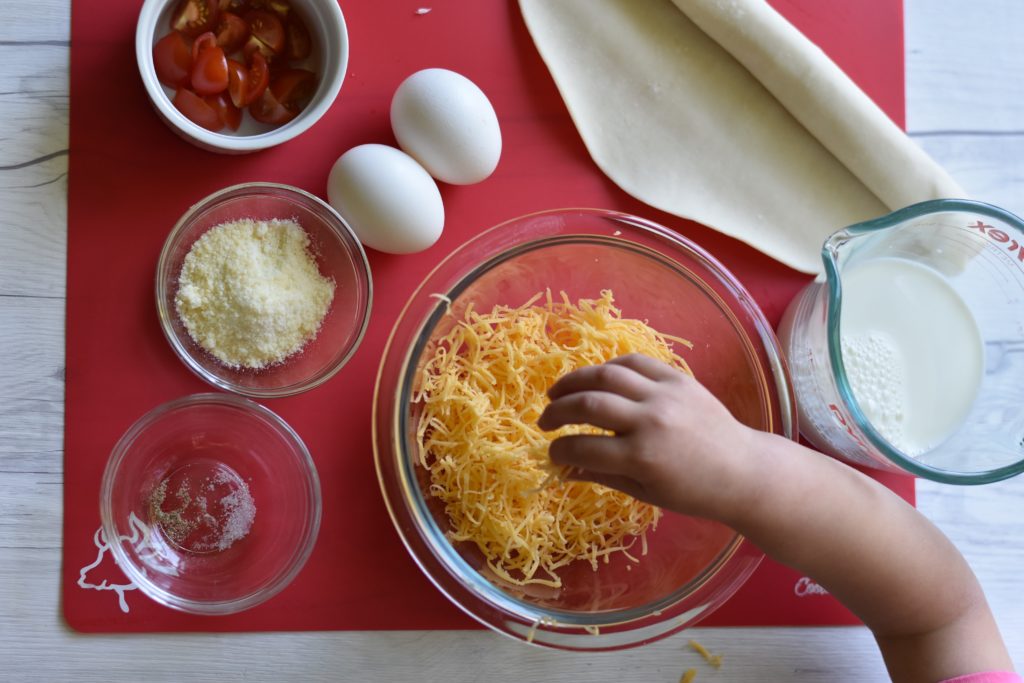 Little miss two was HUNGRY and snuck in for some cheese… she actually ate ALL of that cheese and I had to shred more to have to use in the recipe! Typical cooking with toddlers moment.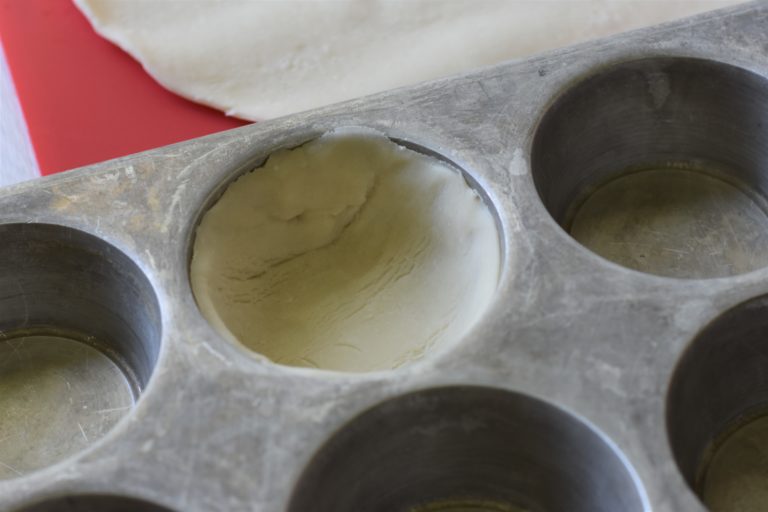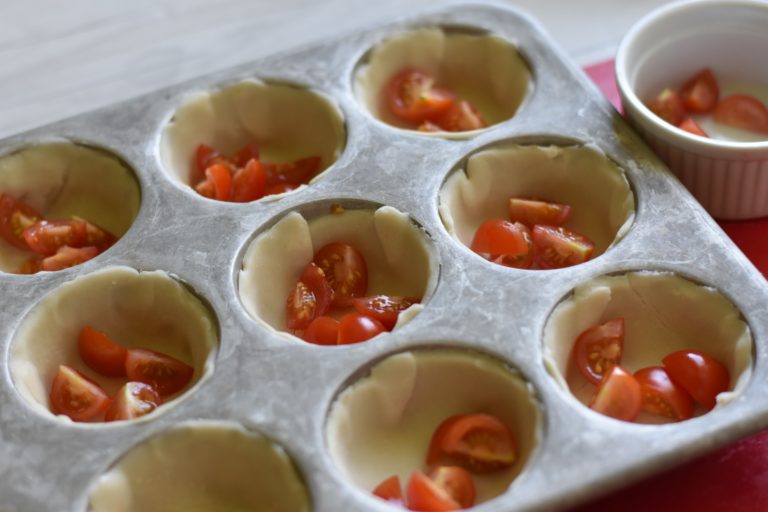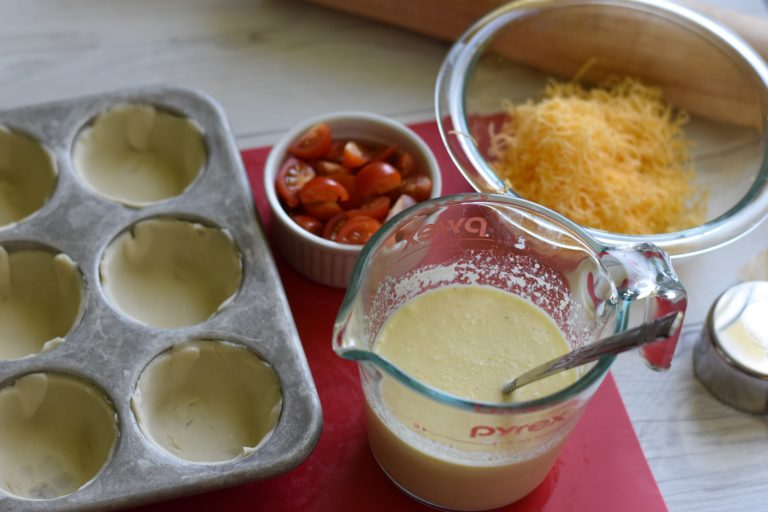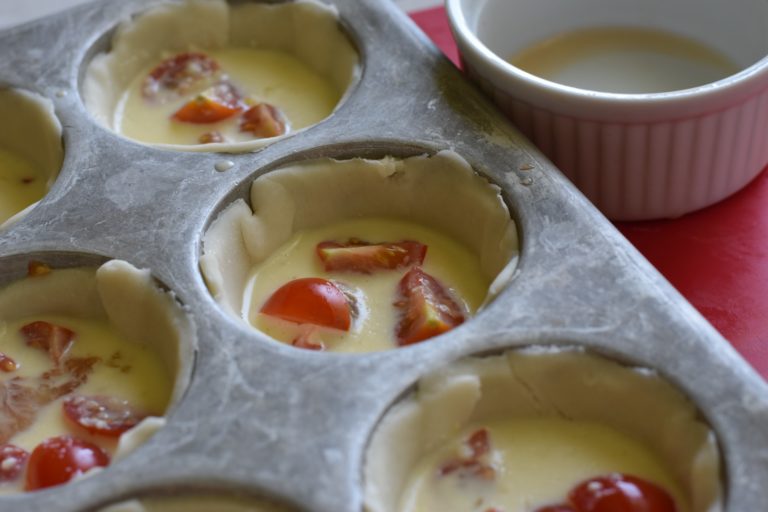 COOKING WITH EGGS
Eggs can be a great source of protein for toddlers. Eggs are yummy, easy to make in a variety of dishes, and provide the protein a toddler needs to grow… while also being easy to chew and swallow (in comparison with steak for example!) so kids who are still growing their teeth and learning how to swallow safely can eat them without trouble. Other good sources of protein could be ground meat, fish, poultry or tofu. This mini quiche is also a great finger food for little hands which makes it and easy protein to pick up and chow down!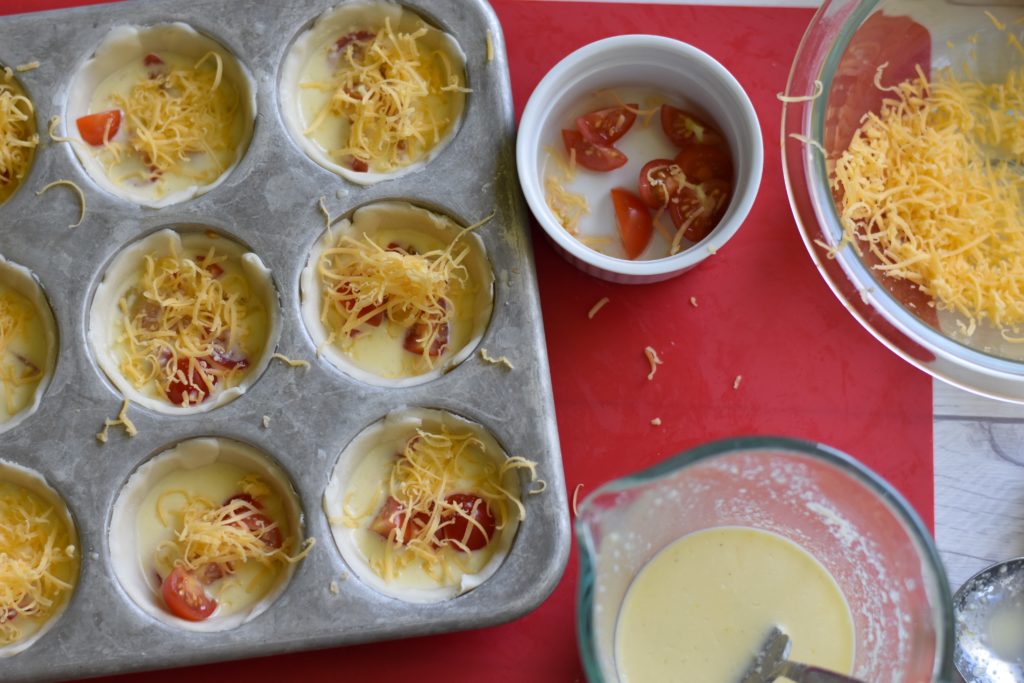 Some other recipes we've tried at the toddler test kitchen using eggs as a protein include this easy egg salad, and my favorite bacon spinach quiche.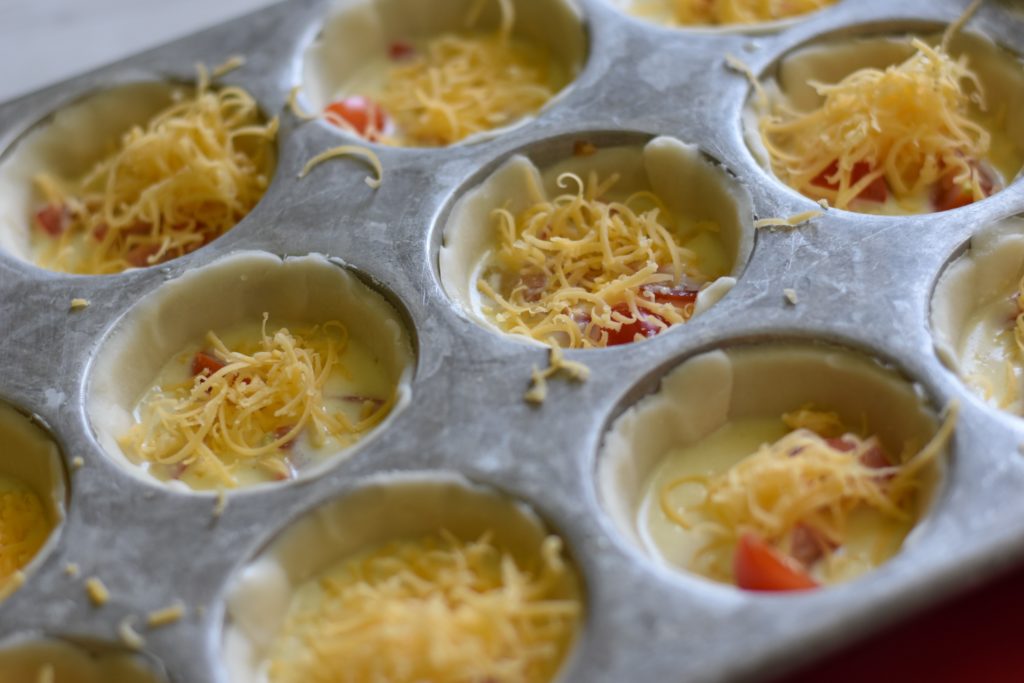 TODDLER NUTRITION
Toddlers also need lots of fruits and vegetables, as well as grains for their healthy development and to get a high nutritional content in their diet. I like to serve my mini quiche with spinach leaves and berries on the side… and they are getting vegetables inside this tomato quiche with the sweet little tomatoes baked in!
Another nutritional plus to this recipe is the dairy – each bite includes some of that yummy melted shredded cheddar cheese. Toddlers should be getting 2-3 servings of dairy a day which could come in the form of a 1/2 cup of milk, a 1 ounce square of cheese, or 1/3 cup yogurt (see this chart for details on other toddler nutritional recommendations).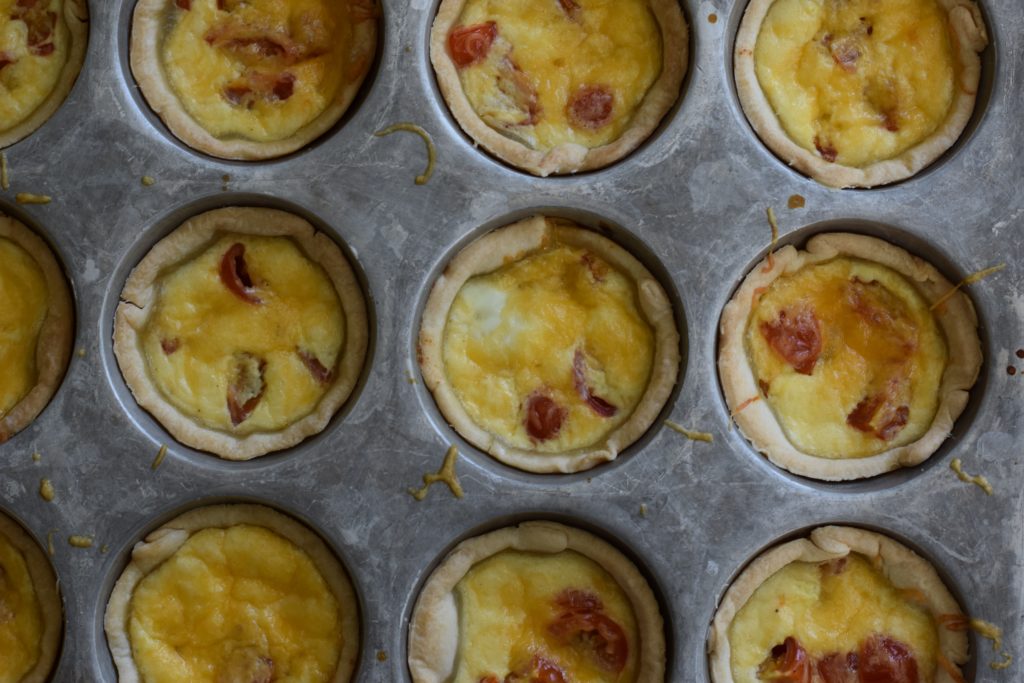 RECIPE REVIEW MOMENT
I have to say that although I loved the taste of the quiche filling with the egg mixture, tomato and cheddar cheese, I did NOT like the store bought pie crust. While the convenience of the store bought crust was AWESOME I think next time I would make this with my own pie crust. My two favorite ways to make pie crust are Pioneer Woman's Perfect Pie Crust (it is delicious, pretty easy as pie crusts go, plus you can make it ahead of time and leave it in the freezer until you are in need of a crust), and Betty Crocker's Press in the Pan Pie Crust.
Tell me in the comments – what are your favorite ways to cook with eggs? What are your favorite pie crust recipes? And how do YOU get protein into your toddlers diet?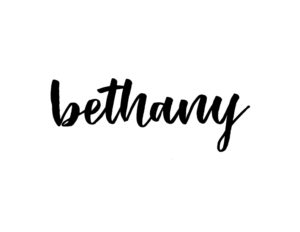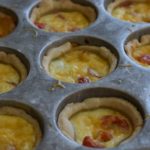 Tomato Cheddar Mini Quiche
Ingredients
1

7.5 ounce

pie crust (store bought or home made)

8

cherry or grape tomatoes

1

egg

1/3

cup

milk

1

Tbsp

cream (or extra milk)

2

Tbsp

Parmesan cheese

salt and pepper, to season

1/2

cup

shredded cheddar
Instructions
Use a 3.5 inch round cookie cutter to cut out 8 pastry circles. Press into 8 cups of a regular muffin tin. Chill for 10 minutes.

Cut each cherry tomato into quarters. Beat together egg, milk, cream and Parmesan. Season this mixture with salt and pepper to taste.

Place 4 tomato quarters in the base of each crust. Spoon in the egg mixture, then top with Cheddar.

Bake for 20 minutes in the preheated oven. Quiches are done when pastry is golden and filling is set. Allow to cool for 10 minutes in the pan, then gently ease out after running a knife around the edge.
Recipe Notes
Recipe from Annabel Karmel's Top 100 Finger Foods.
While I loved the flavor of the egg filling with the tomatoes, I did not enjoy the taste of store bought pie crust! Although it was a time saver and very convenient, next time I would make my own pie crust to bake these in - probably my go-to Press in the Pan Pie Crust 
RELATED POSTS