This tutorial comes our way from the talented Anne of See Anne Sew, where she documents her sewing projects that she makes for her kiddos. So thrilled that she could share her expertise with us! Enjoy! -Bethany
I was thrilled to be asked to share a sewing project on the Toddler Test Kitchen! As I was thinking about what to make, my daughter mentioned that she needed some more shorts.  I immediately thought, no way! School is starting in a week… it's basically fall!   Then I remembered that it isn't fall and it's going to be hot forever because we live in the South.  We still have months of short appropriate weather.  Because school is starting so soon I wanted these shorts to be nicer. Something that made my children look put together rather than thrown together while still being comfortable.
I decided to used the free Sunny Day shorts pattern from Oliver + S.  Oliver + S is a wonderful company that makes children and womens' patterns. They sell fantastic patterns and I can't recommend them enough. Apart from my mom, these patterns taught me the most about how to sew.  The free patterns are just as excellent and I knew the Sunny Day shorts would be perfect for this project. The fit is just right and the possibilities are endless with this basic pattern!
Because my kids have different needs and different styles, I designed two very different pairs of shorts based on the Sunny Day pattern.
J got flowy, airy, culotte shorts in size 4T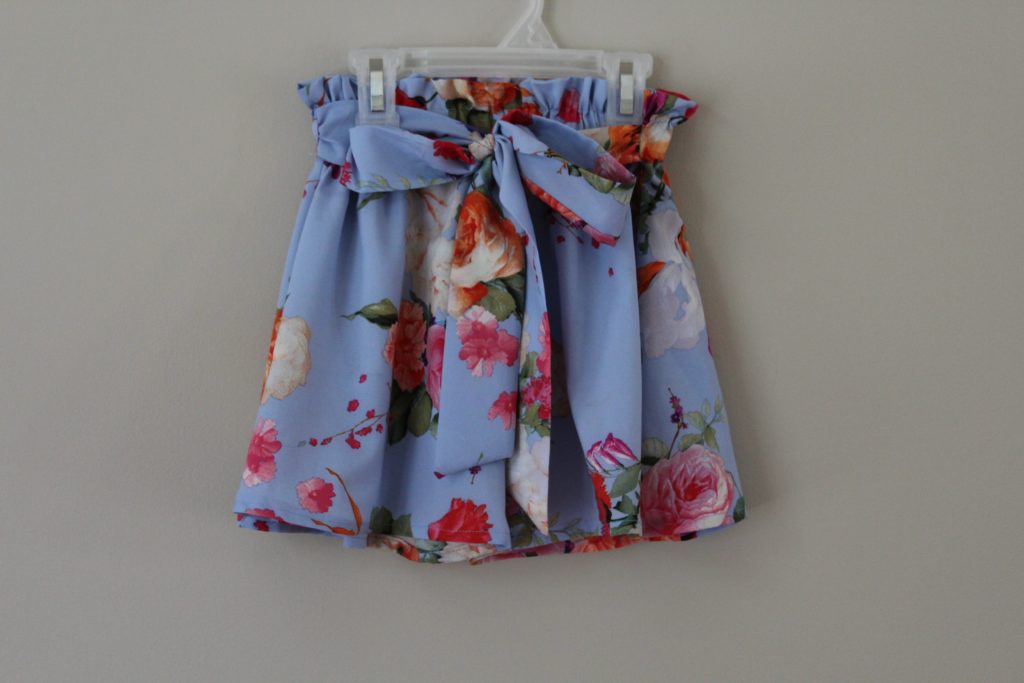 A got sturdy, color-blocked shorts with leather pockets in size 2T
All of my pattern alterations are based on the sizes of my children. You may need to add a little more/less than I did in terms of length and width depending on your child's size.
MATERIALS
Culottes: 1 yard of lightweight fabric with nice drape.  I used a cotton poly blend fabric with a silky feel. Rayon would also work nicely.
Color-blocked shorts: 3 different colored fabrics.  I like twill, broadcloth, denim, and linen for boys shorts. I bought 1 yard of the denim, ½ yard of the beige twill, and ¼ yard of faux leather for the shorts.
Matching thread
Sewing Scissors
Pins
Sewing Machine
Serger, to finish seams.  A zig zag stitch, or pinking shears can be used if you don't own a serger.
The free Sunny Day Shorts pattern from Oliverands.com as well as instructions
CULOTTE STYLE SHORTS
Print off, cut, and tape your pattern together as indicated.  Be sure to make all the following pattern alterations for both the shorts back and shorts front pieces.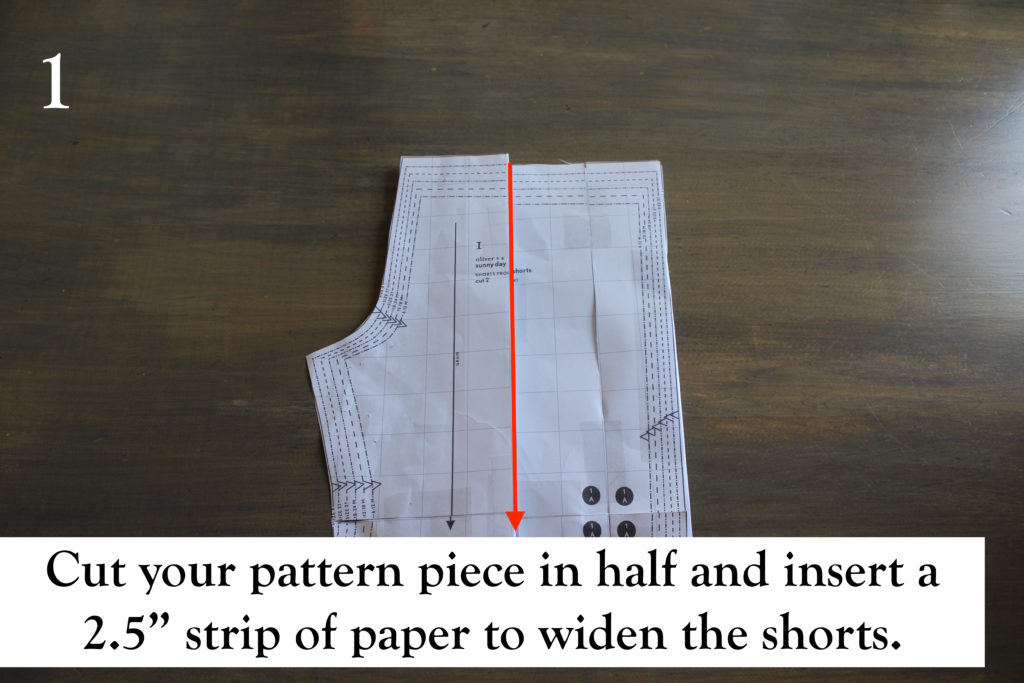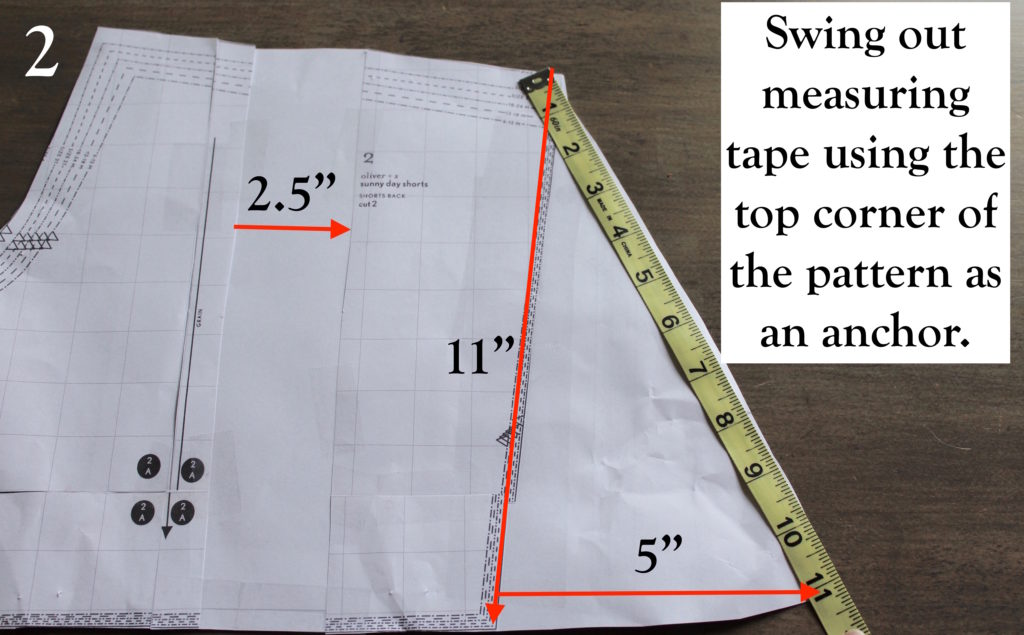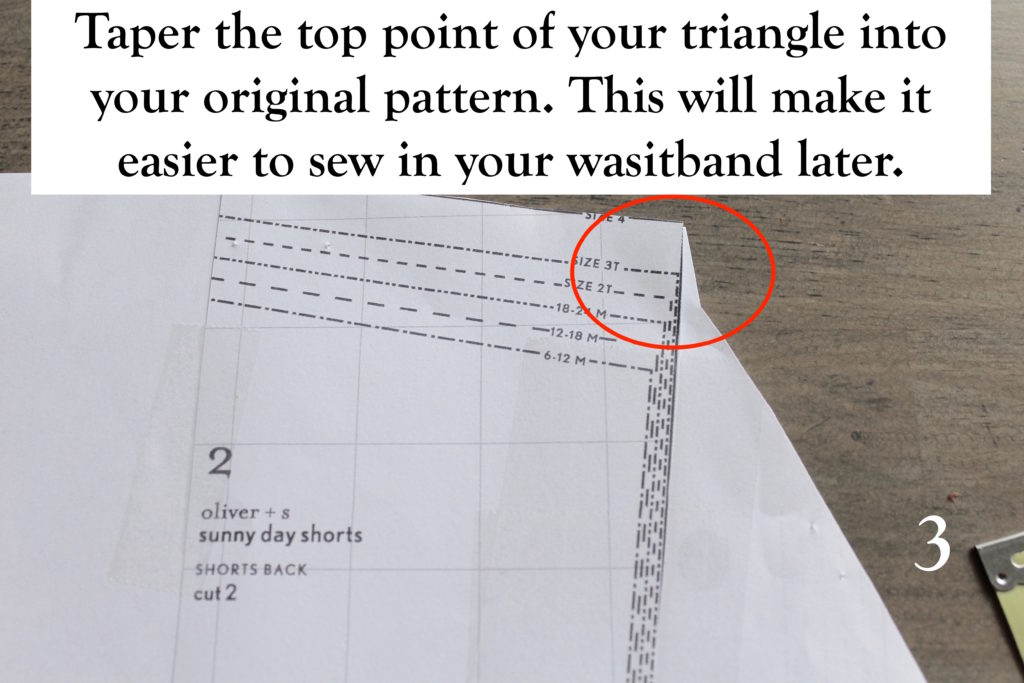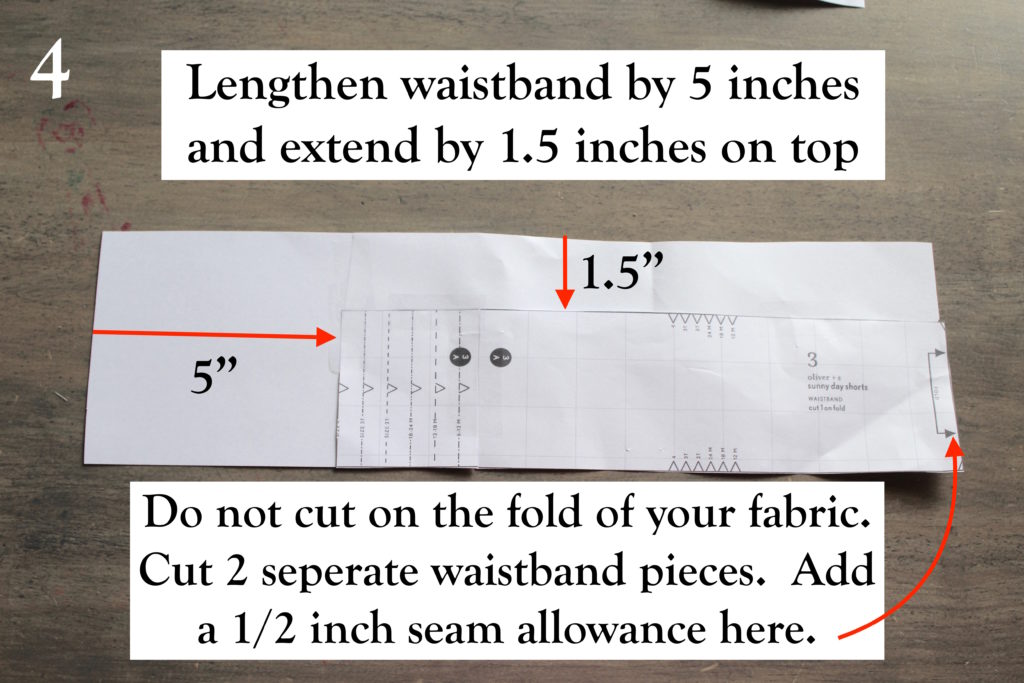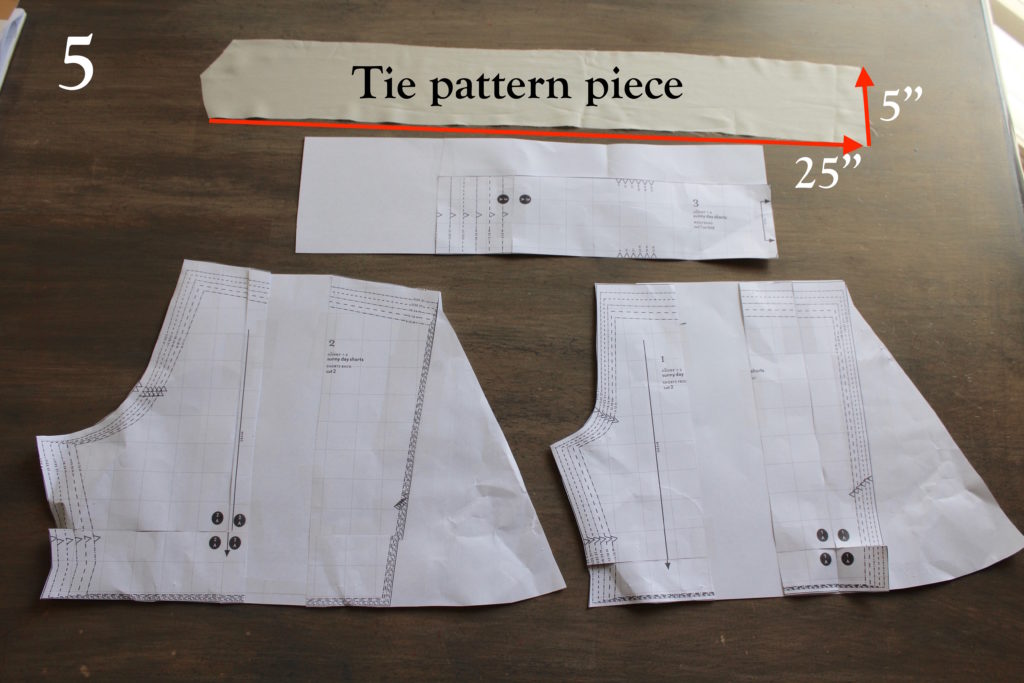 All of your pattern pieces should look similar to the pieces in step 5.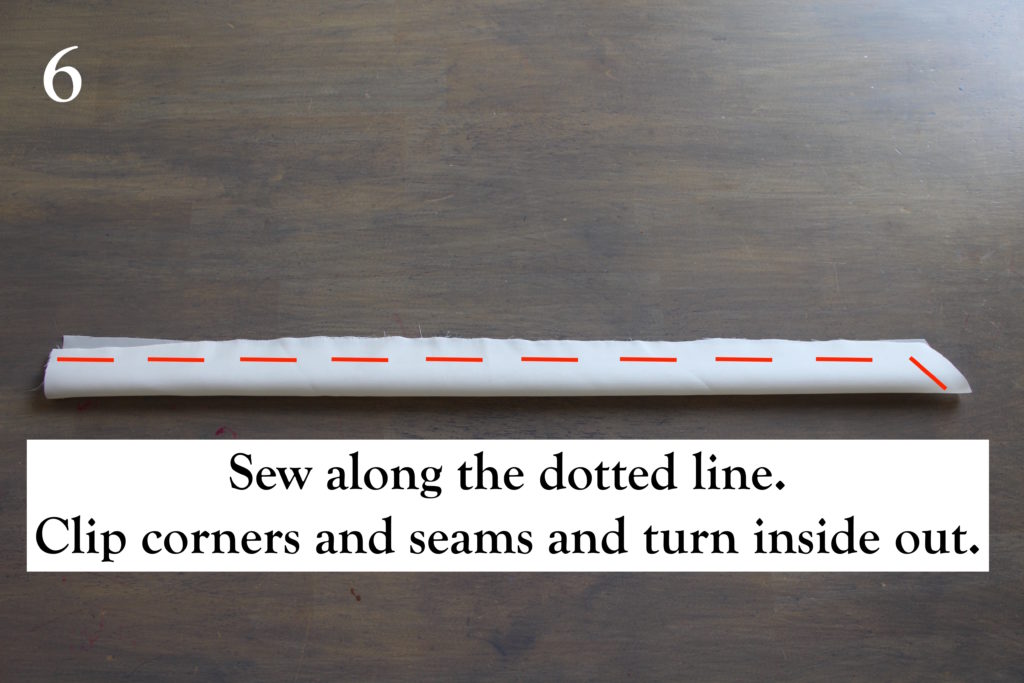 If you would like to add ties cut two pieces that are 25 inches wide and 5 inches long and cut them to a point on one end as shown above.
Once you have cut all your pieces assemble exactly as the pattern directs until you attach the waistband.  Before you attach your waistband you must sew and attach your ties.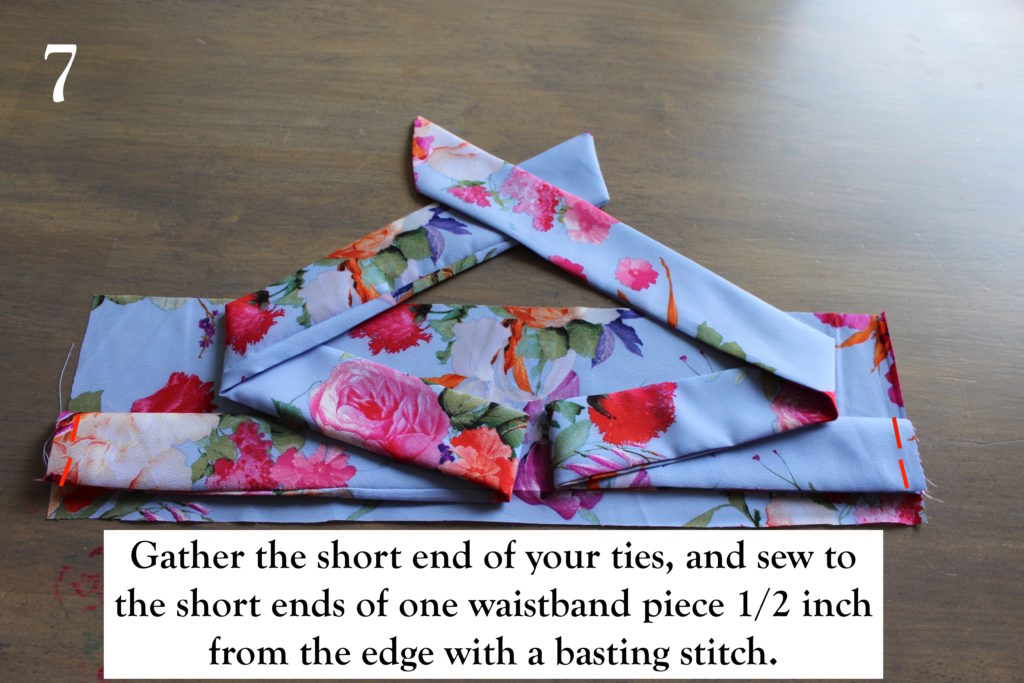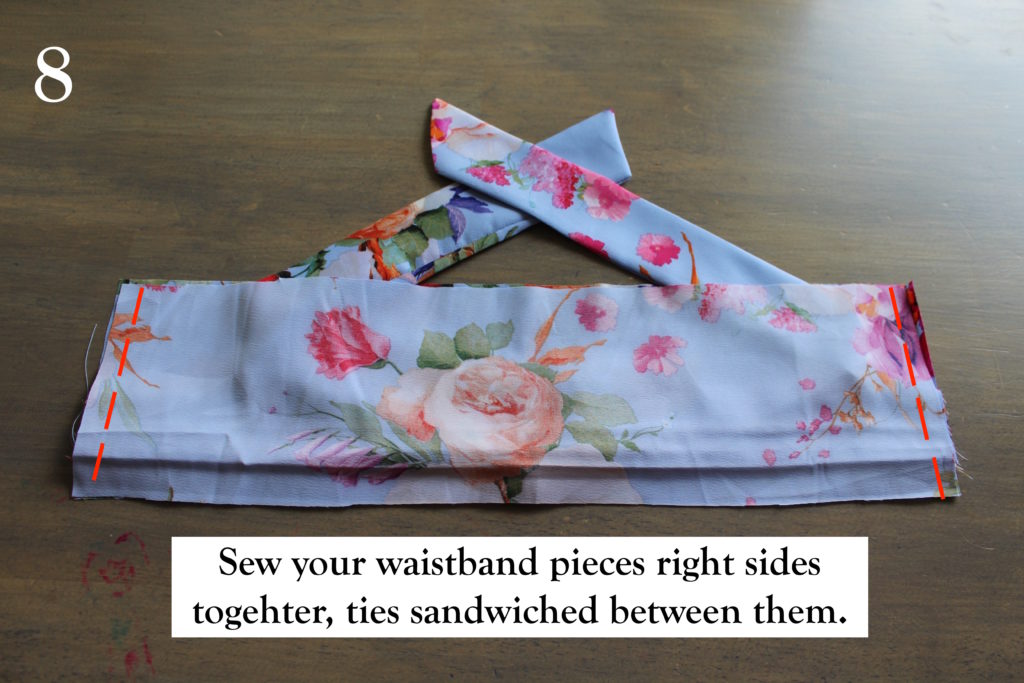 Attach your waistband as indicated in the pattern.  Before you insert your elastic follow step 9.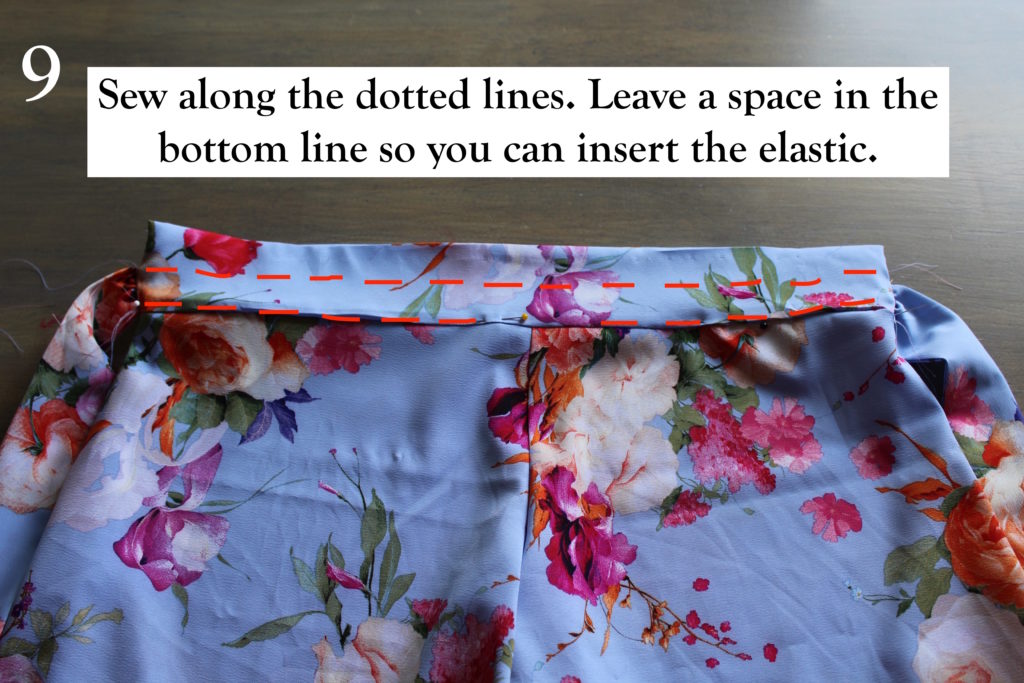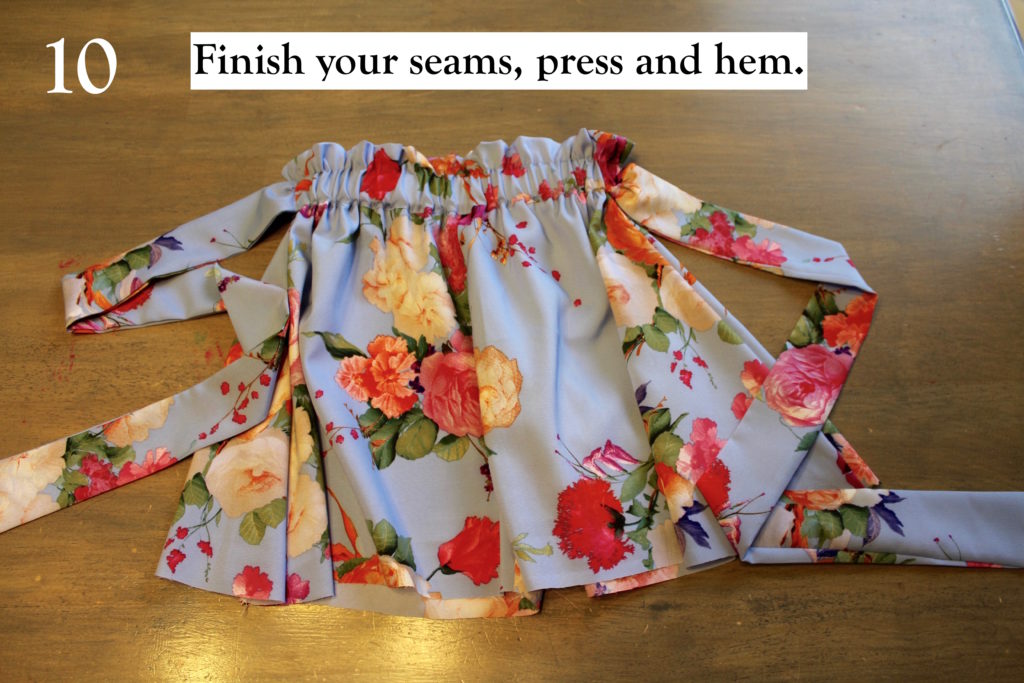 Your shorts should look something like this when they're all done!!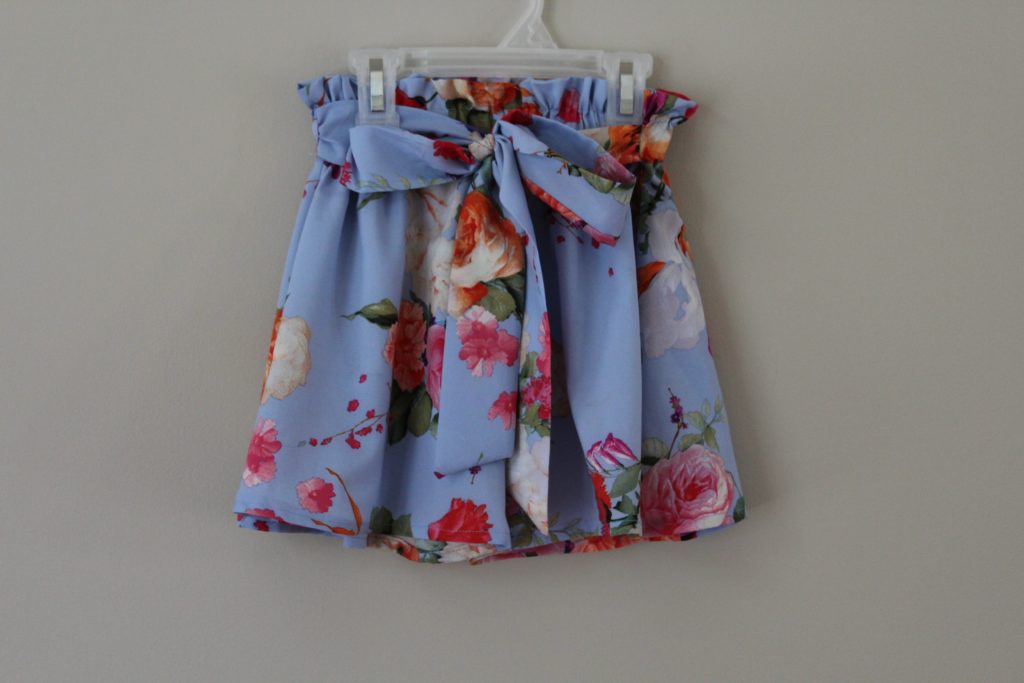 COLOR-BLOCKED SHORTS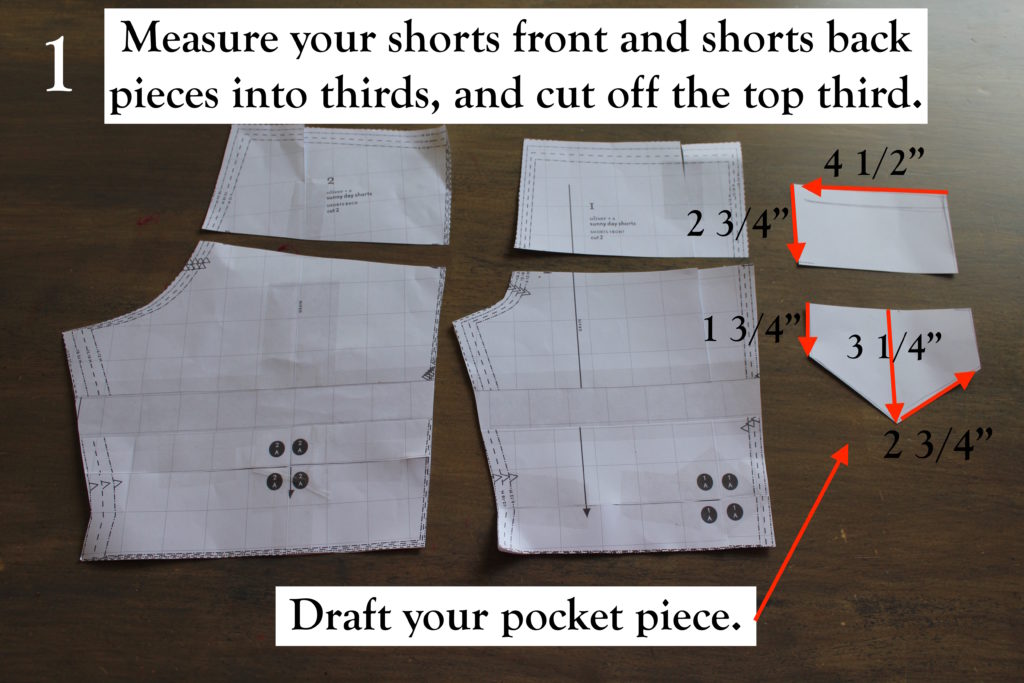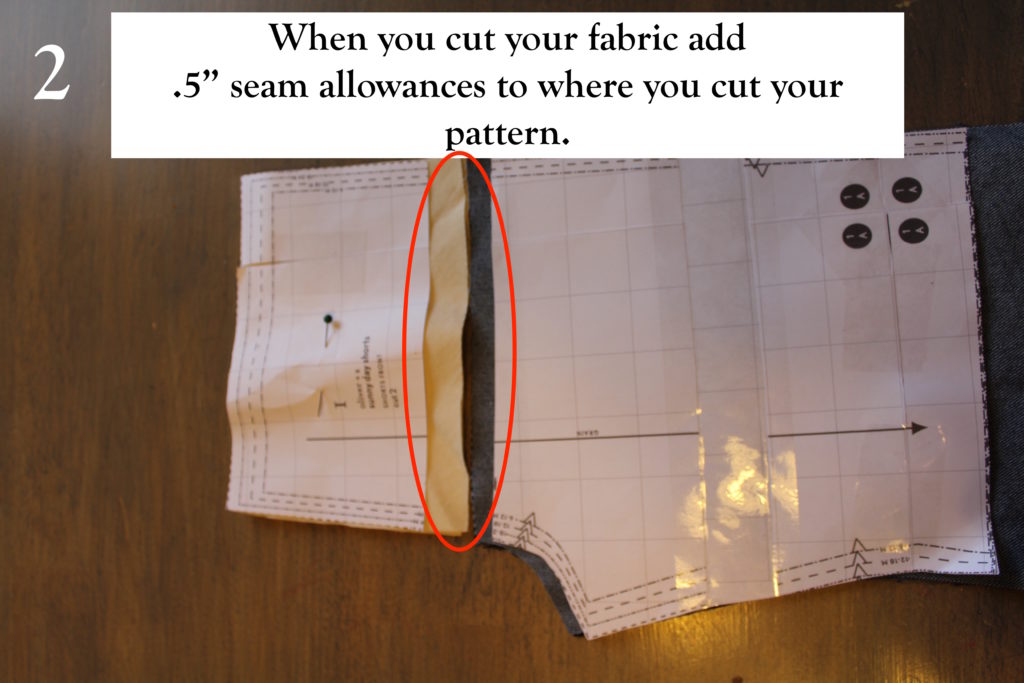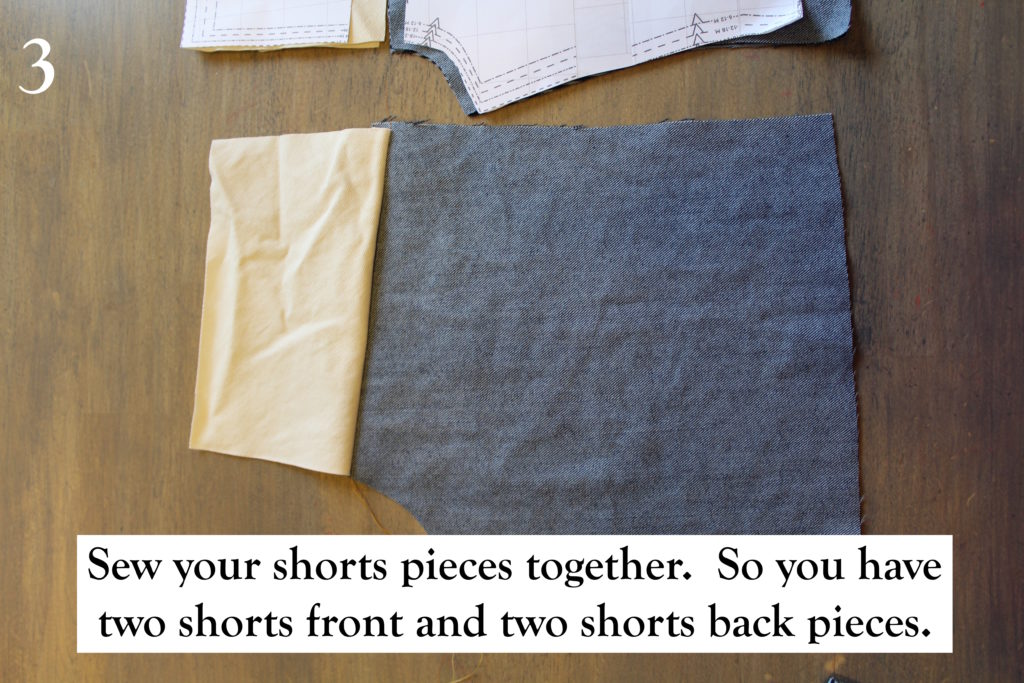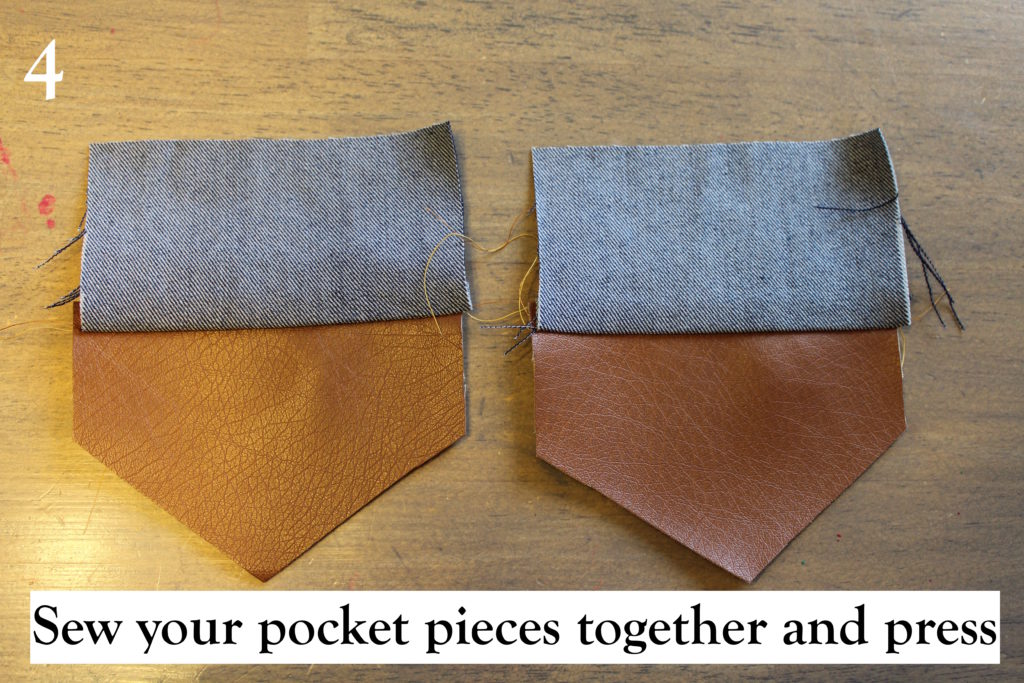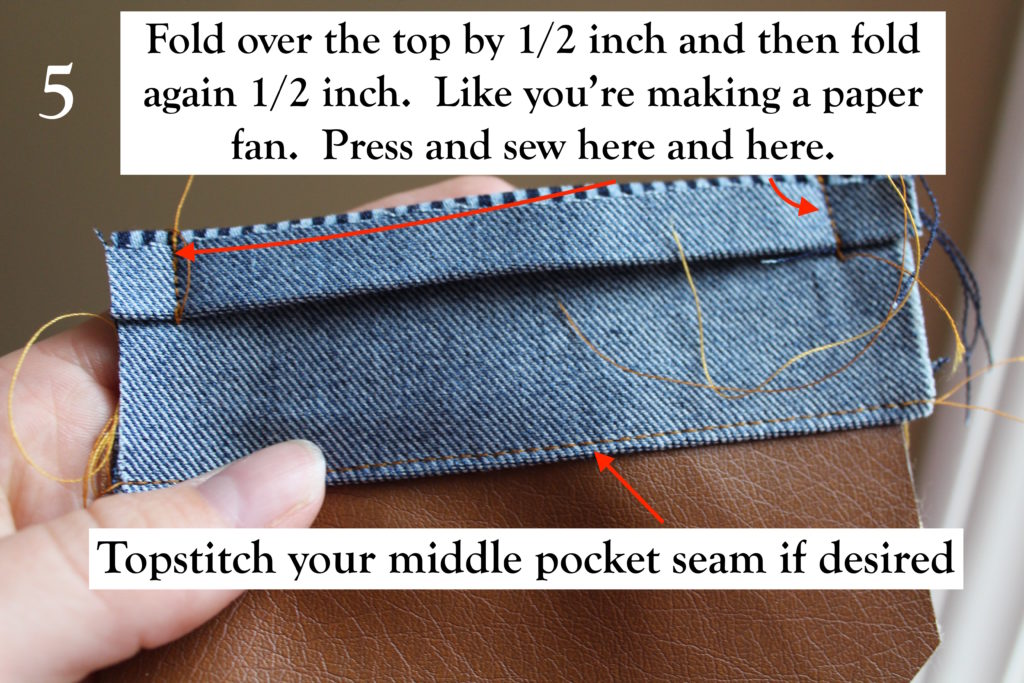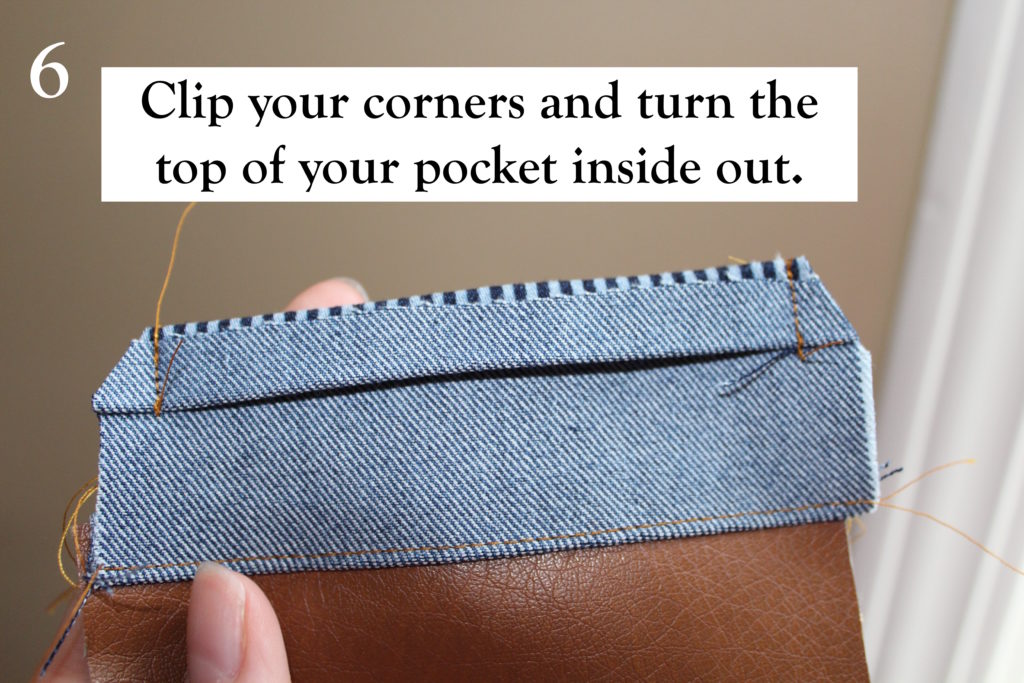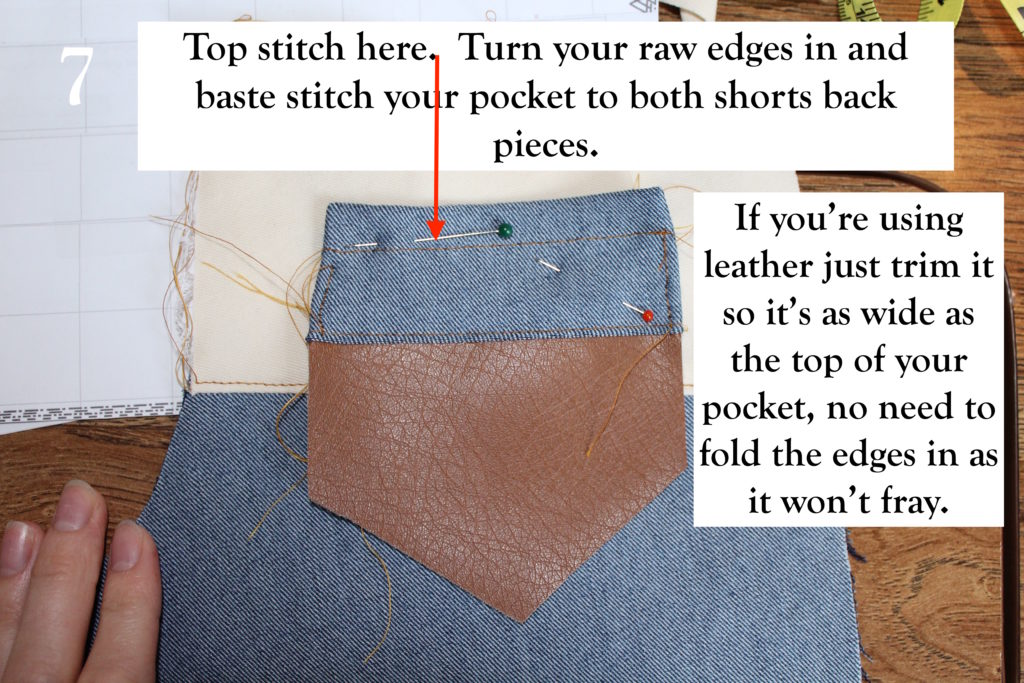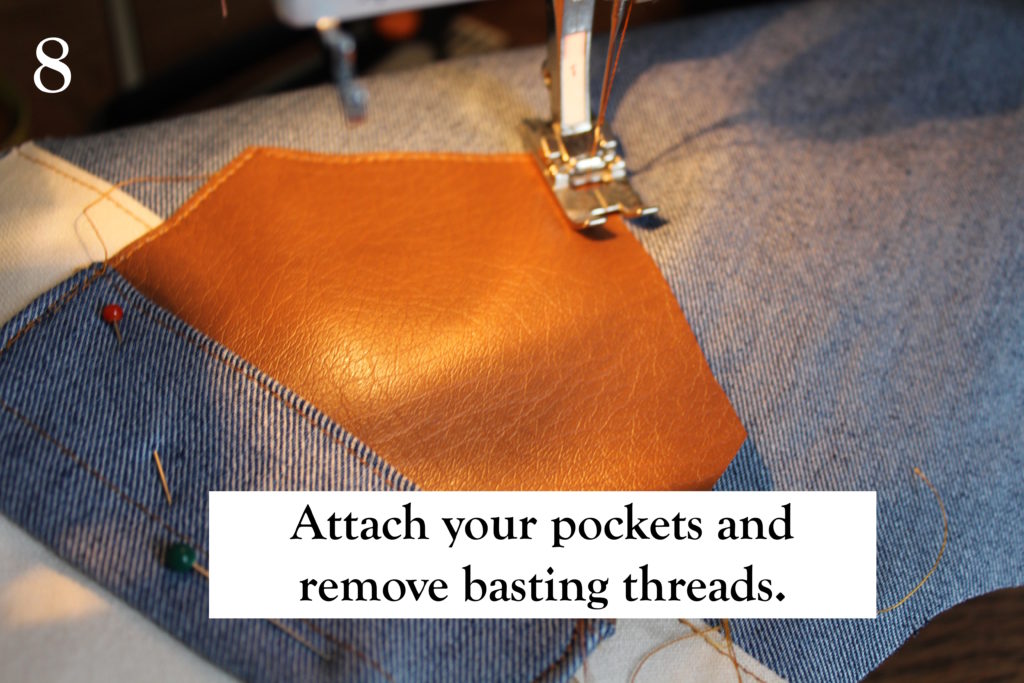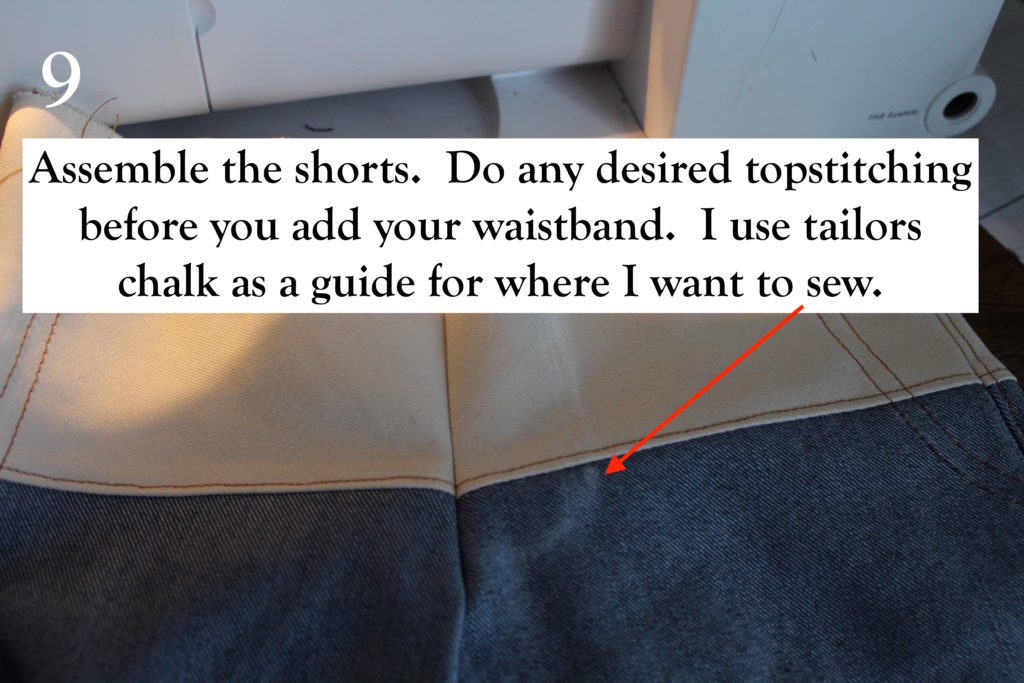 Attach your waistband, insert elastic, hem and you're done!
Your shorts should look something like this!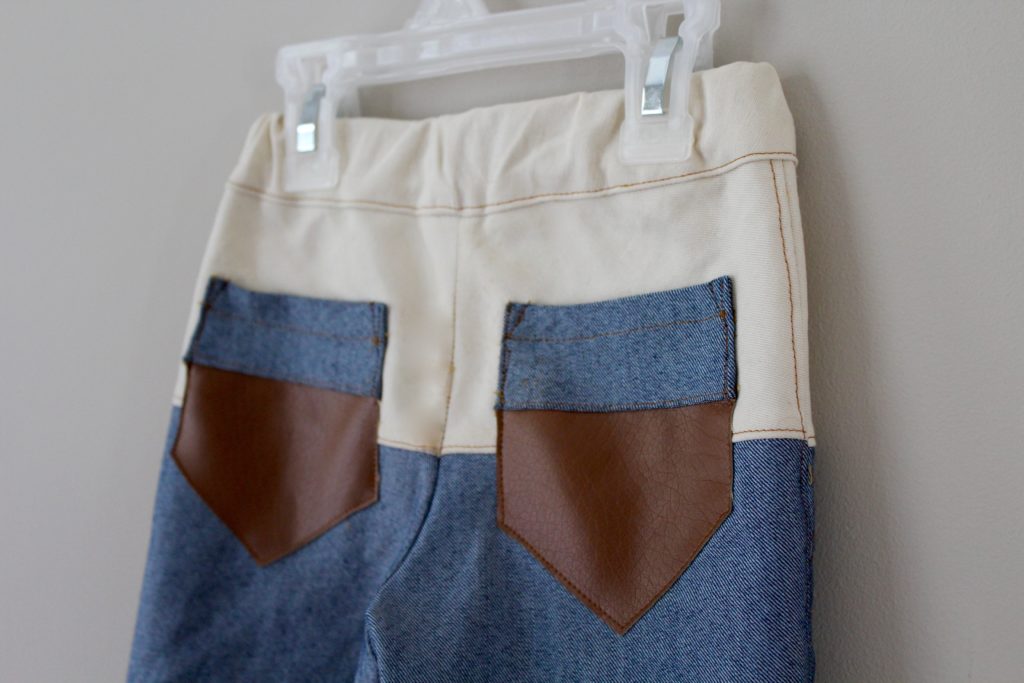 Of course when they were done we HAD to test them out on an early morning walk.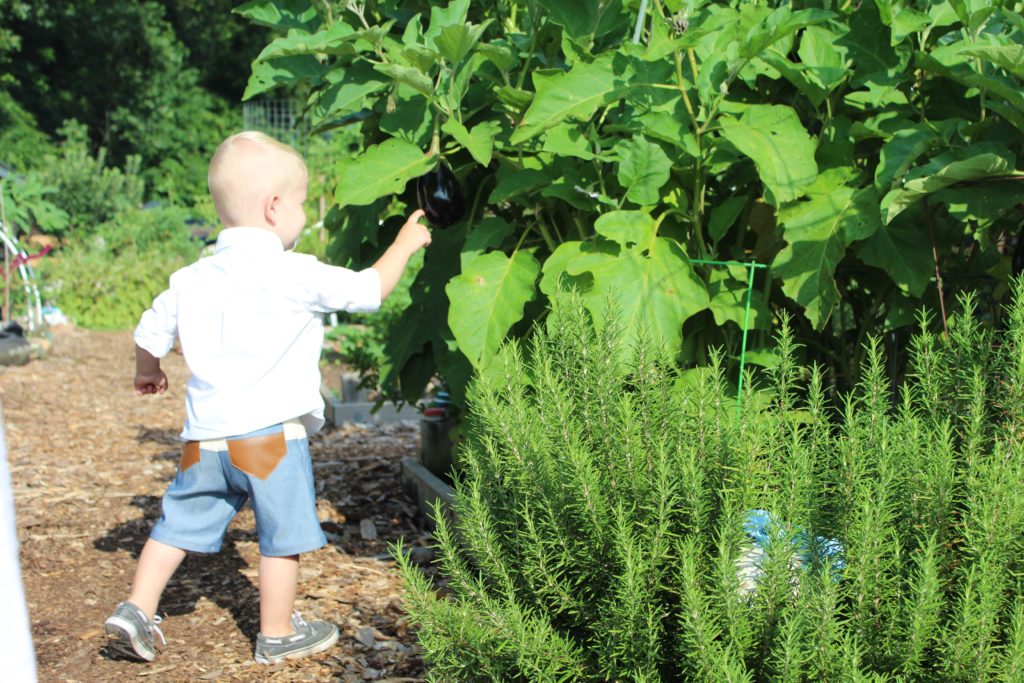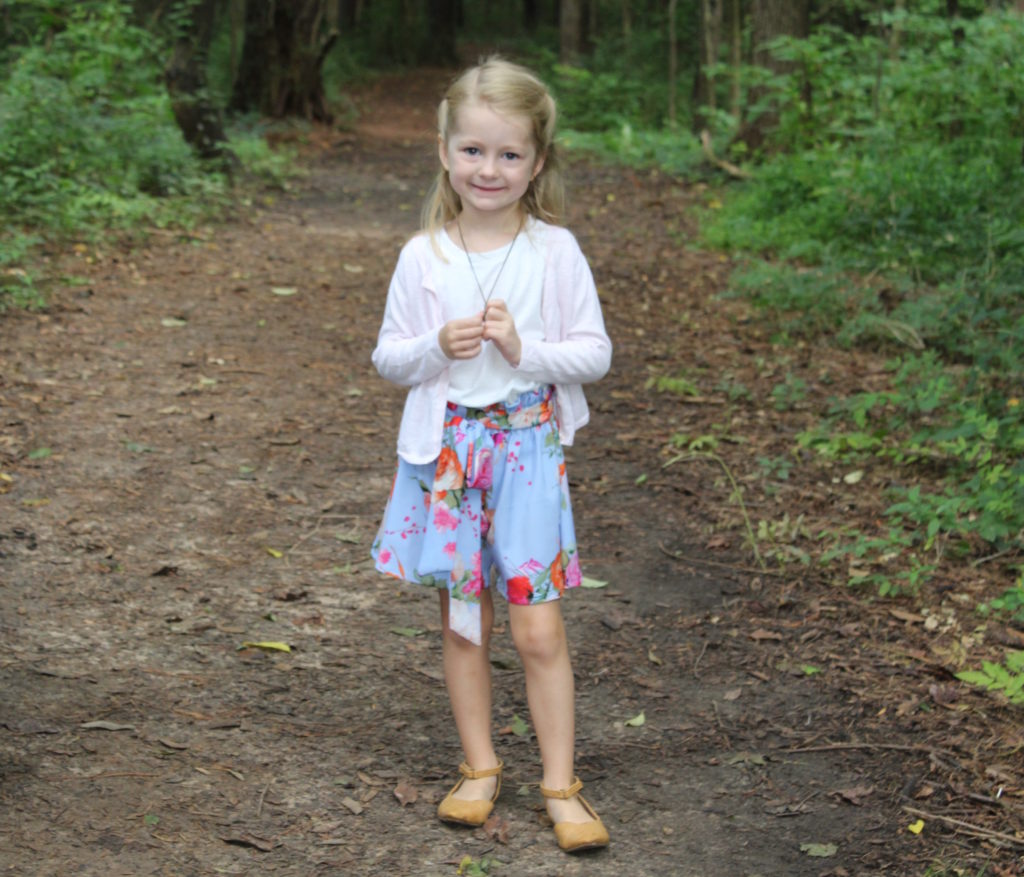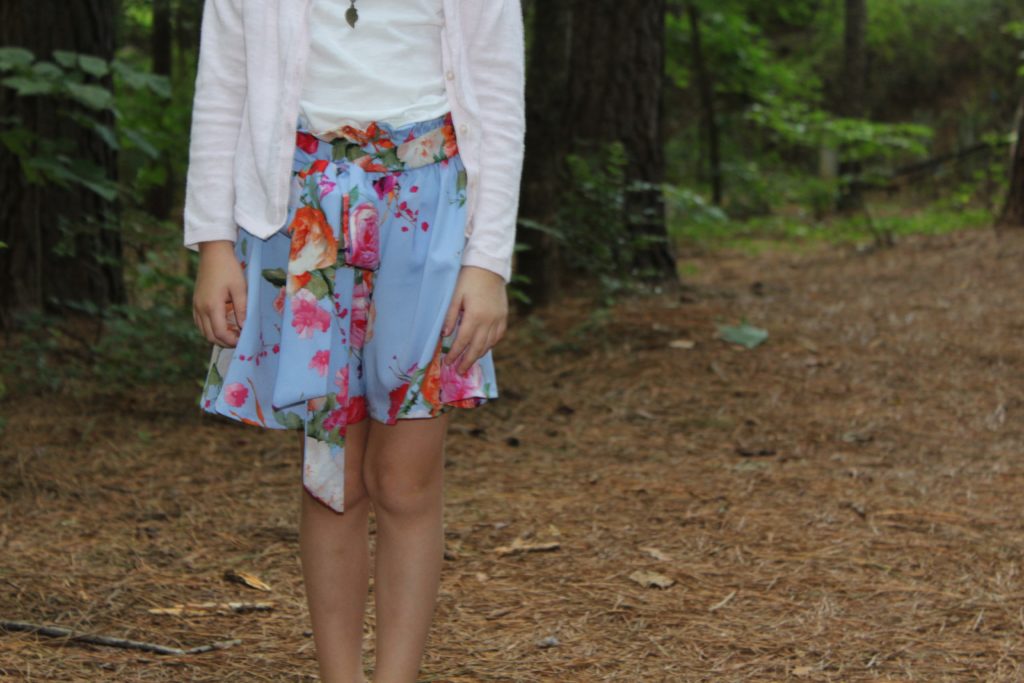 J loved that her shorts looked like a skirt. She would wear skirts everyday if she could.  Culottes are perfect for little girls, the look of a skirt with the freedom of shorts.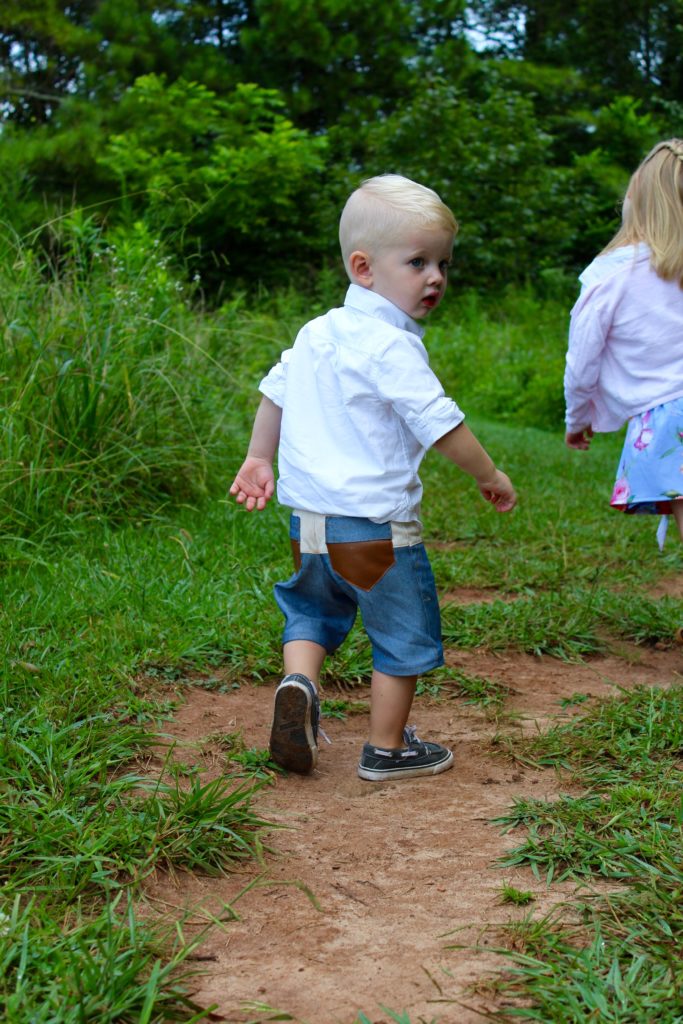 A sat right down in that red dirt a few times.  Partial Leather pockets were definitely a smart choice for him.  #momwin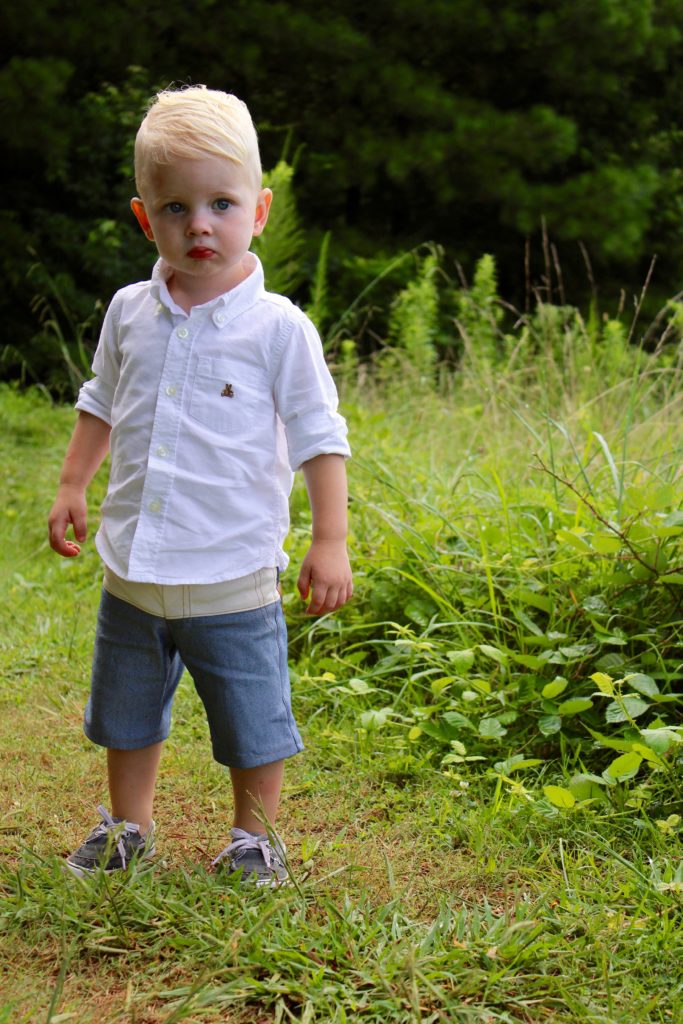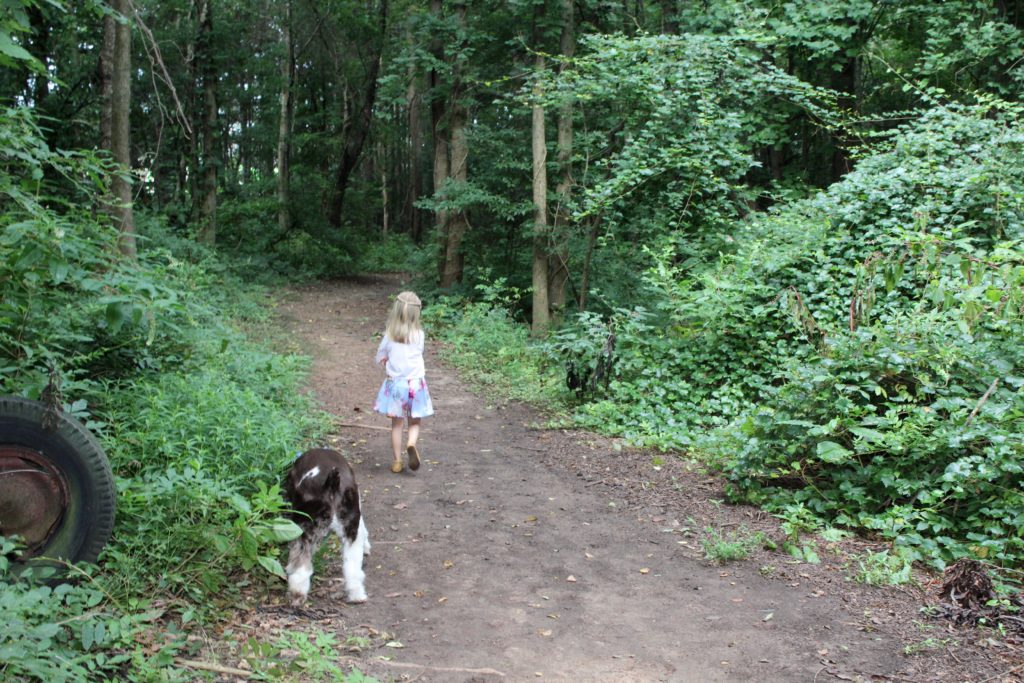 Our dog Moose came just for fun.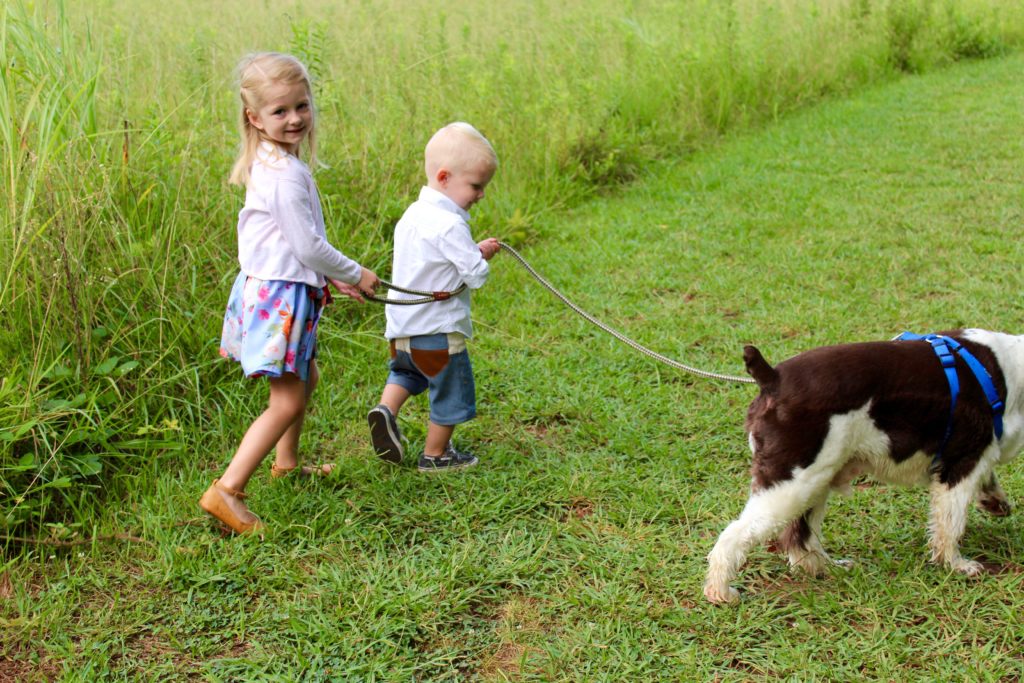 And that's it!  I hope your kids are able to squeeze some fun out of these last few days of summer while staying cool in some very stylish shorts!
~Anne Johnson~
BLOG: See Anne Sew
INSTAGRAM: @see.anne.sew
RELATED POSTS