My kids love popsicles! They are such a fun treat to cool down and enjoy outside during the summer months. My husband's favorite popsicles that he grew up eating are otter pops – but those are all sugar and food coloring with no nutritional value at all. I was so excited to find these recipes that are…
MADE WITH REAL FRUIT!
SIMPLE TO MAKE!
AND DELICIOUS!
Here they are… pina colada, apple/apricot/pear, mixed berry/apple and tropical mango/pineapple. My kids have enjoyed each one!
PINA COLADA POPSICLE
This recipe is no bake – just dump, blend, pour and freeze!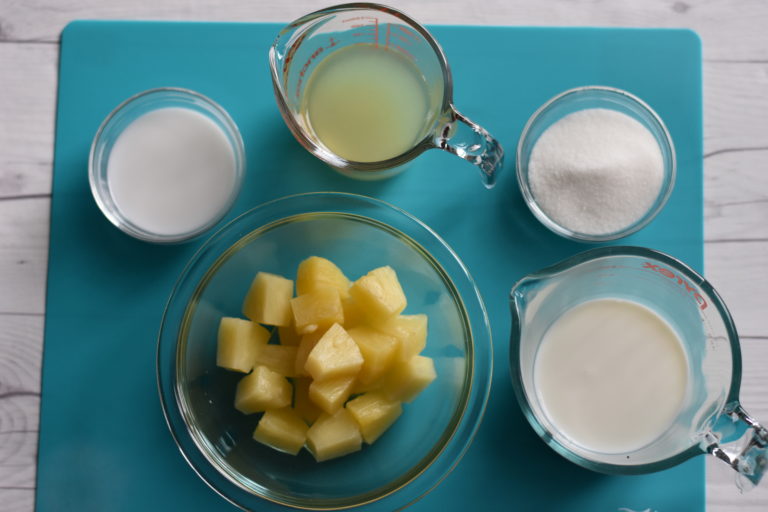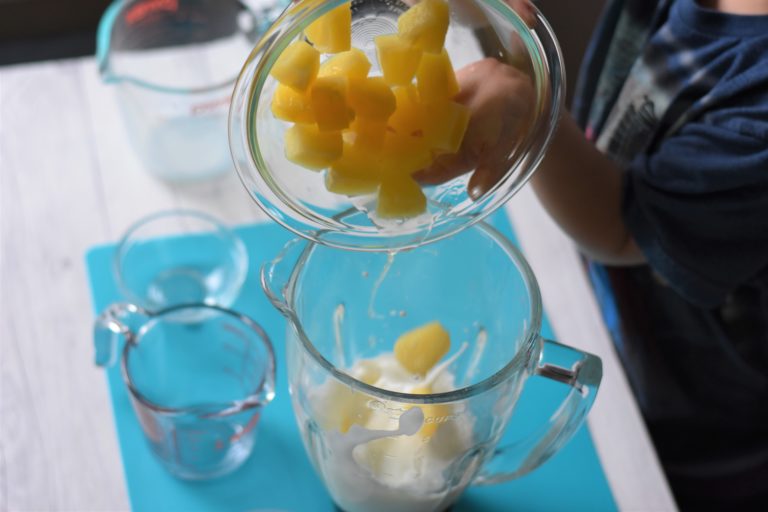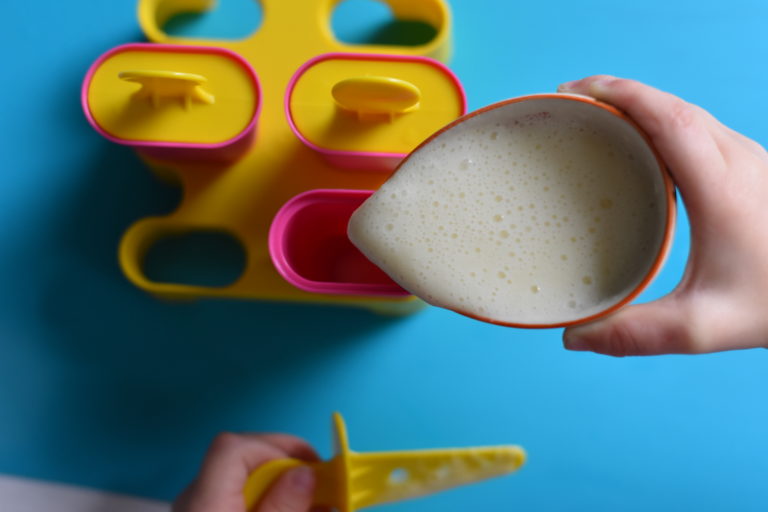 My daughter loved the pureed liquid and asked to drink some from her sippy cup! This is so refreshing and tropical… it makes you feel like you're on vacation! 🙂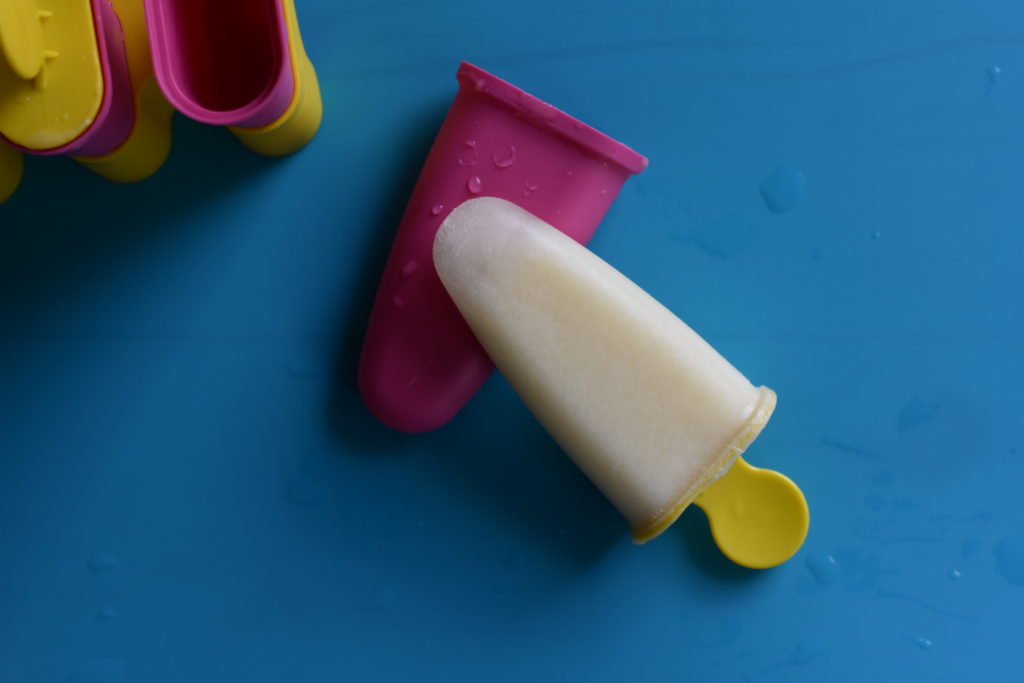 For the full recipe head over to Learn as We Go where I shared this as a guest post!
APPLE, PEAR and APRICOT POPSICLE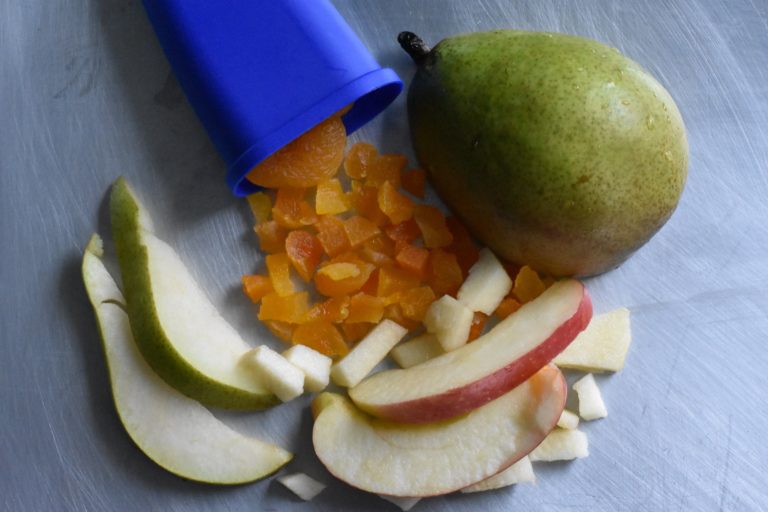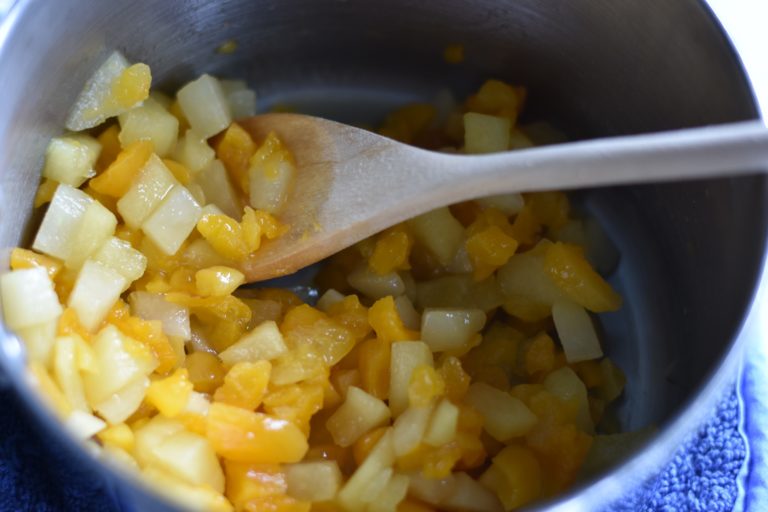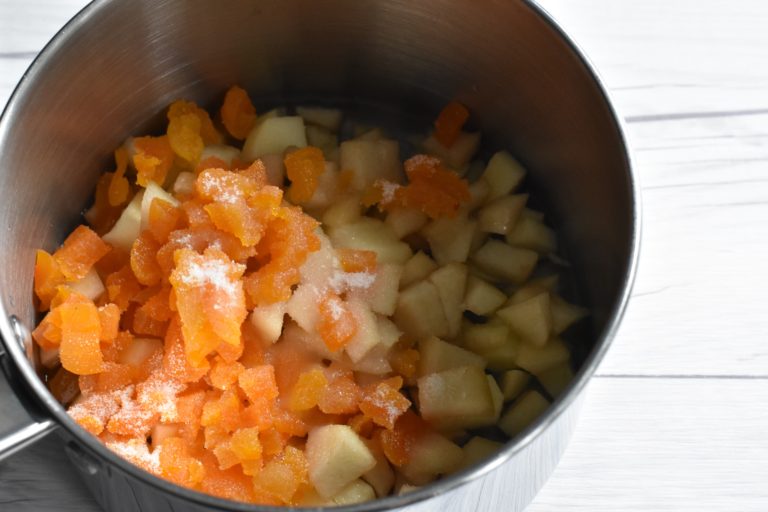 This recipe requires a little more work, including chopping up the fruit, and stirring it with some sugar and water over the stove to soften the fruit. The puree that results is DELICIOUS and I think it could be used for some other yummy things like adding it to yogurt or putting it on ice cream… or maybe fruit leather?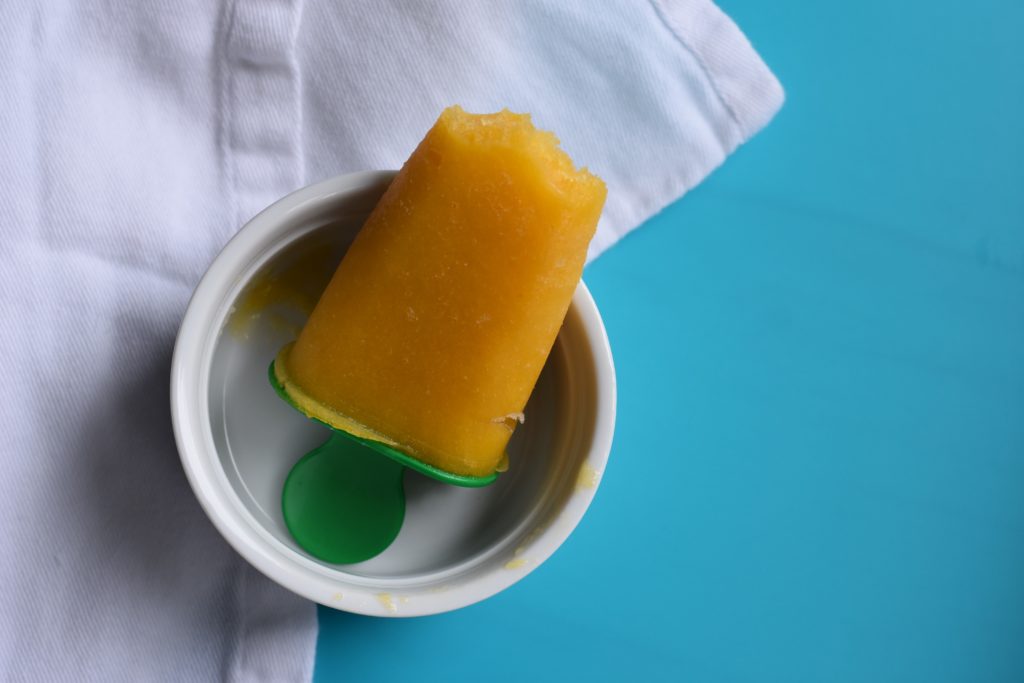 Apple, Pear and Apricot Popsicles
Ingredients
1

medium

apple, peeled, cored and chopped

1

ripe medium

pear, peeled, cored and chopped

2/3

cup

chopped dried apricots

1/2

cup

water

1/2

cup

orange juice

2

Tbsp

sugar
Instructions
Put apple, pear and apricots with the water in a medium saucepan.

Add half the water, and put over medium heat. Bring to a simmer, then cover and cook for 15 minutes (until the fruit is soft). Stir occasionally and add extra water if the fruit is looking dry.

Transfer cooked fruit to a blender. Cool slightly. Add orange juice, and blend until smooth.

Taste the fruit puree. Add remaining sugar if necessary. Frozen version will be slightly less sweet than the puree.

Allow puree to cool to room temperature. Pour into popsicle molds. Freeze overnight.
MIXED BERRY and APPLE POPSICLE
This also requires some stove-top cooking. I loved the flavor of these with the apples and berries combined. It tasted like a frozen fruit leather to me! Delicious!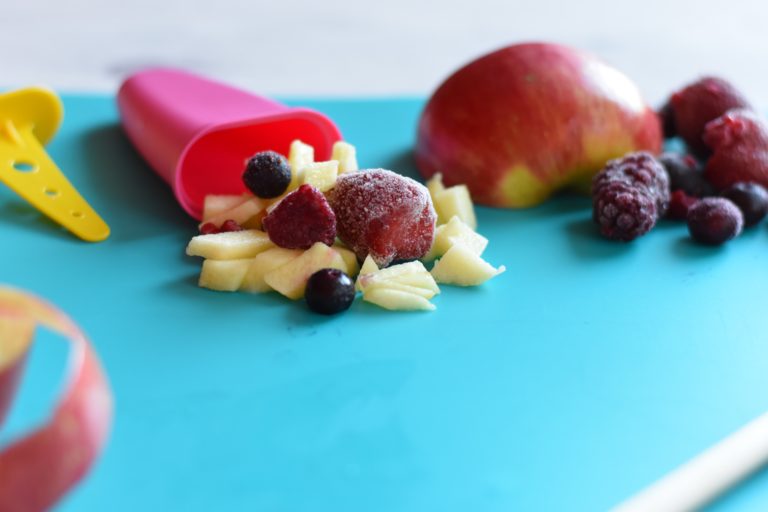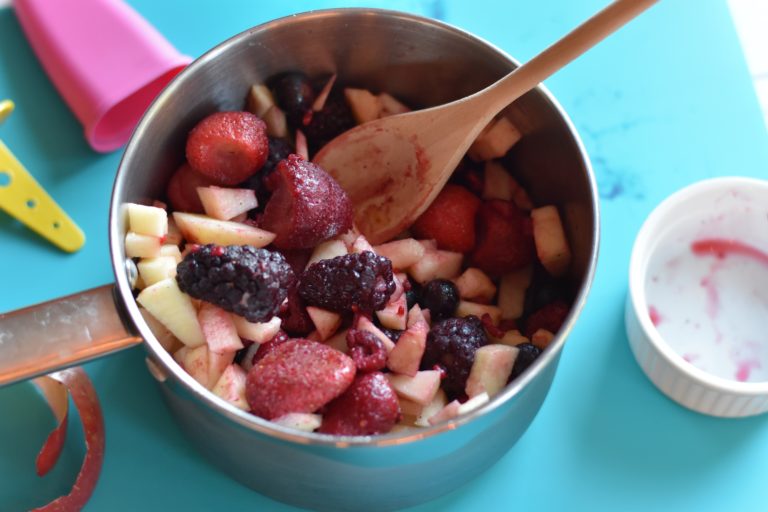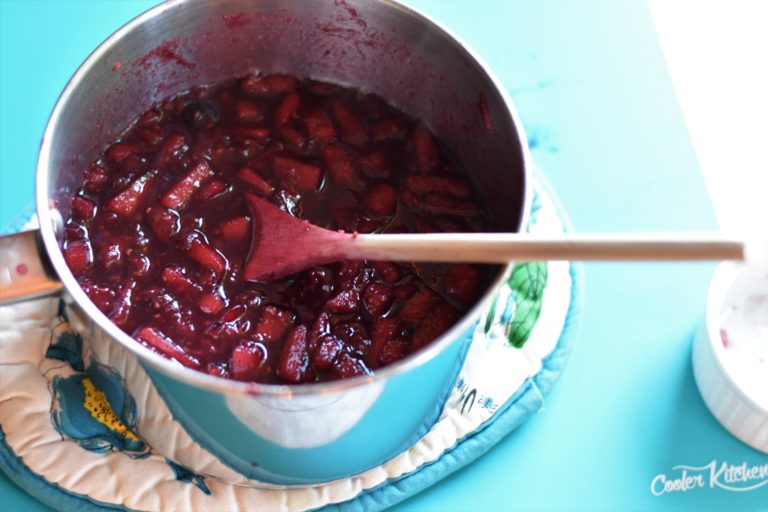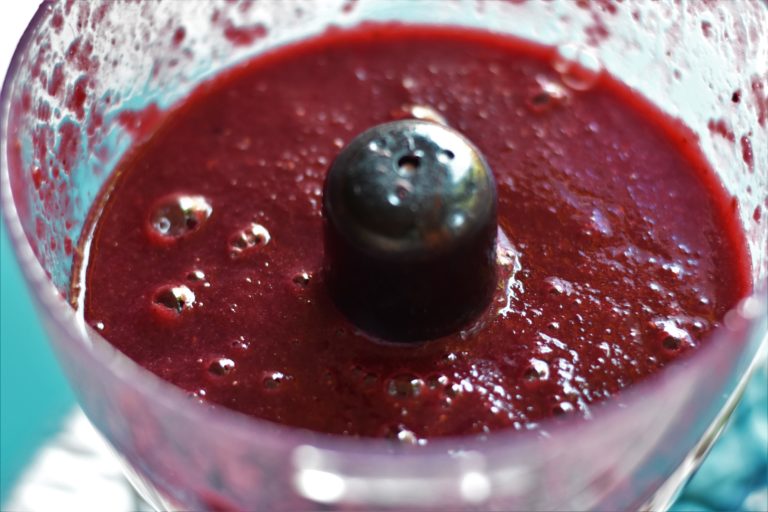 I used frozen mixed berries that I found at Winco in the freezer section… they had strawberries, raspberries, blueberries and blackberries in there.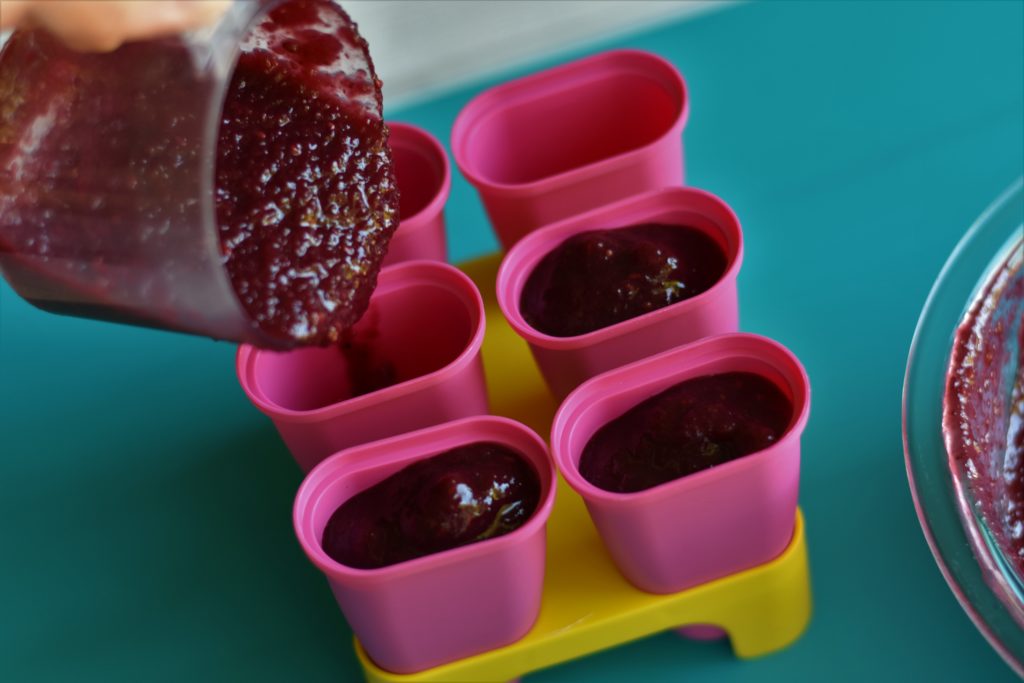 The original recipe recommended straining the puree to get all the seeds out. I opted out of that step and I thought the popsicles were delicious this way, plus you don't miss out on any of the fiber from the berries. Of course if you want a smoother texture, go ahead and strain the puree and it will be more juicy and less thick/seedy.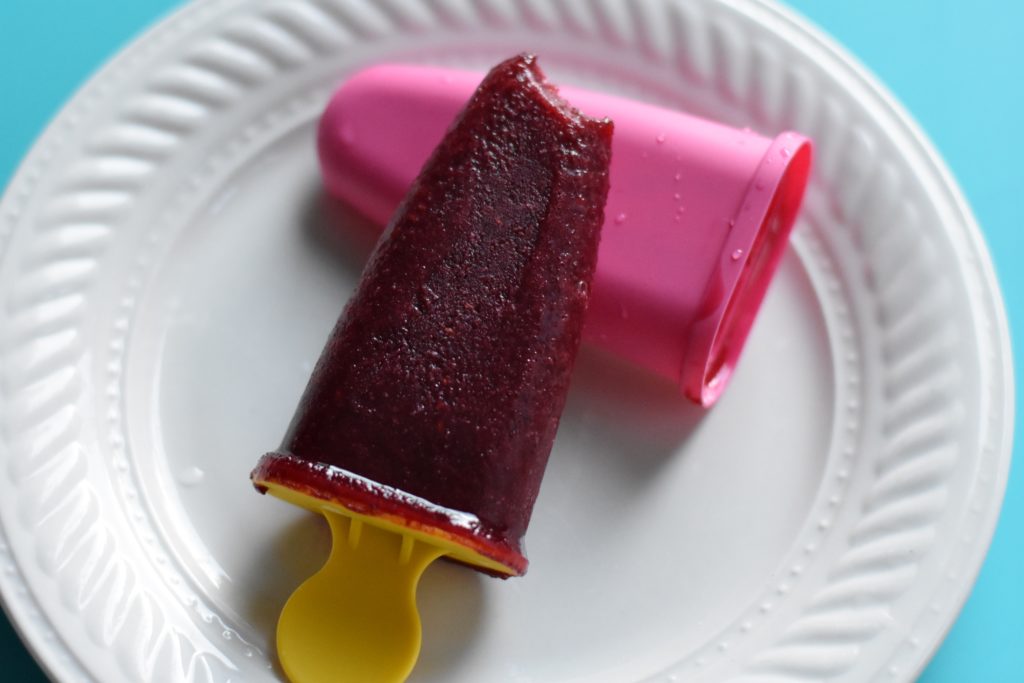 Mixed Berry & Apple Popsicle
Ingredients
2

medium

apples

1

lb

mixed berries, fresh or frozen

2

Tbsp

water

1/3

cup

sugar
Instructions
Peel, core and dice apples. Place in a medium saucepan with berries and water.

Heat gently until berries release some juice, then bring to a boil and simmer for 5-7 minutes, until apples are soft.

Remove from heat. Stir in sugar until dissolved. Taste and add more sugar if too sharp (depending on ripeness of the berries).

Puree fruit in a blender or food processor. Let it cool to room temperature, then pour into popsicle molds and freeze overnight.
TROPICAL MANGO PINEAPPLE POPSICLE
Here us another super simple popsicle – dump, blend, pour and freeze! Especially if you opt to use canned pineapple like I did this time around – I didn't even have to chop up any pineapple.
Now I don't know about you but we don't eat mango very often around here. So if you are a little clueless about how to select and chop up a mango, here's a great tutorial with lots of pictures that makes it simple!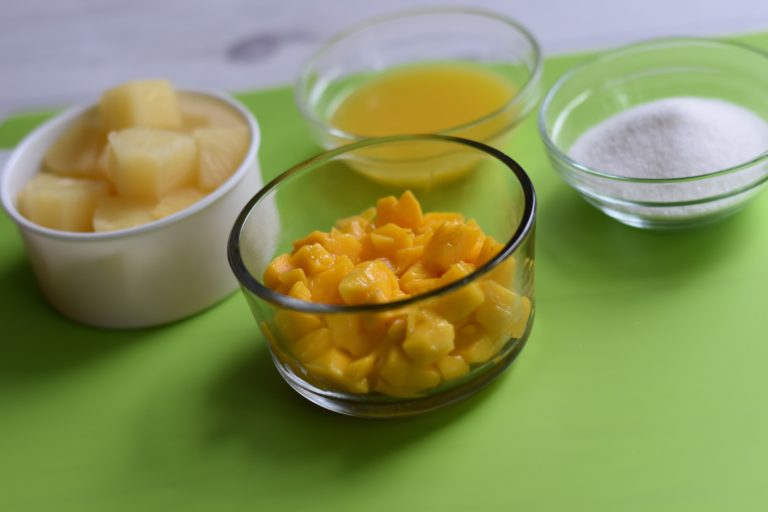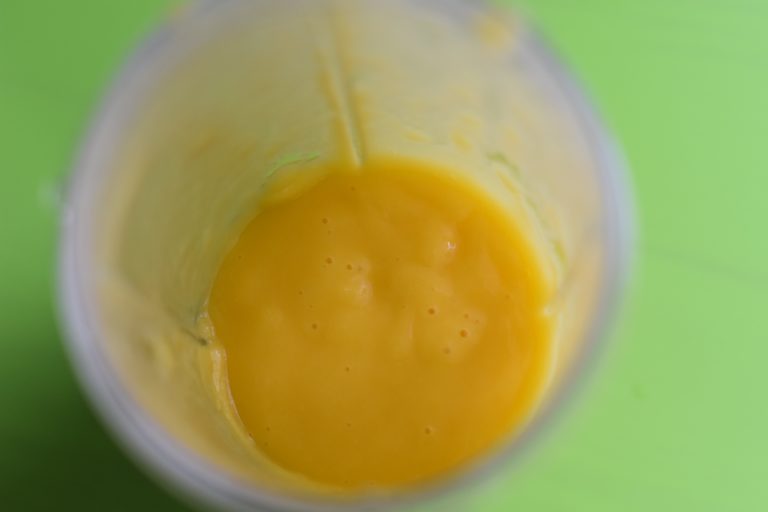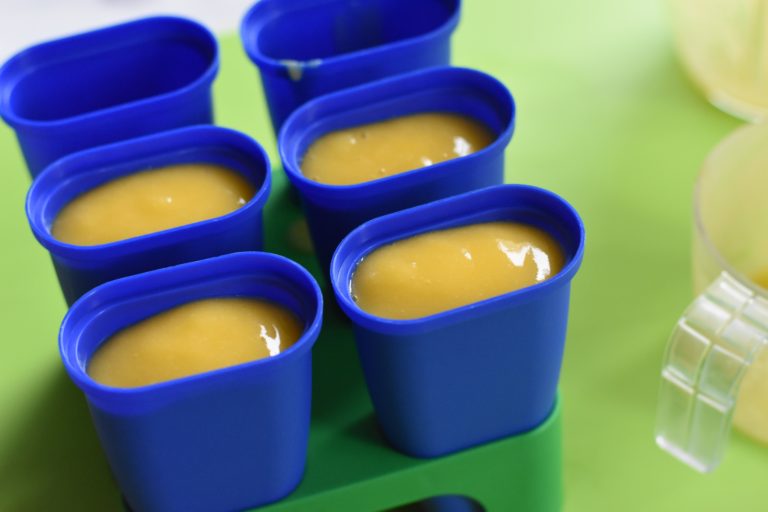 And enjoy!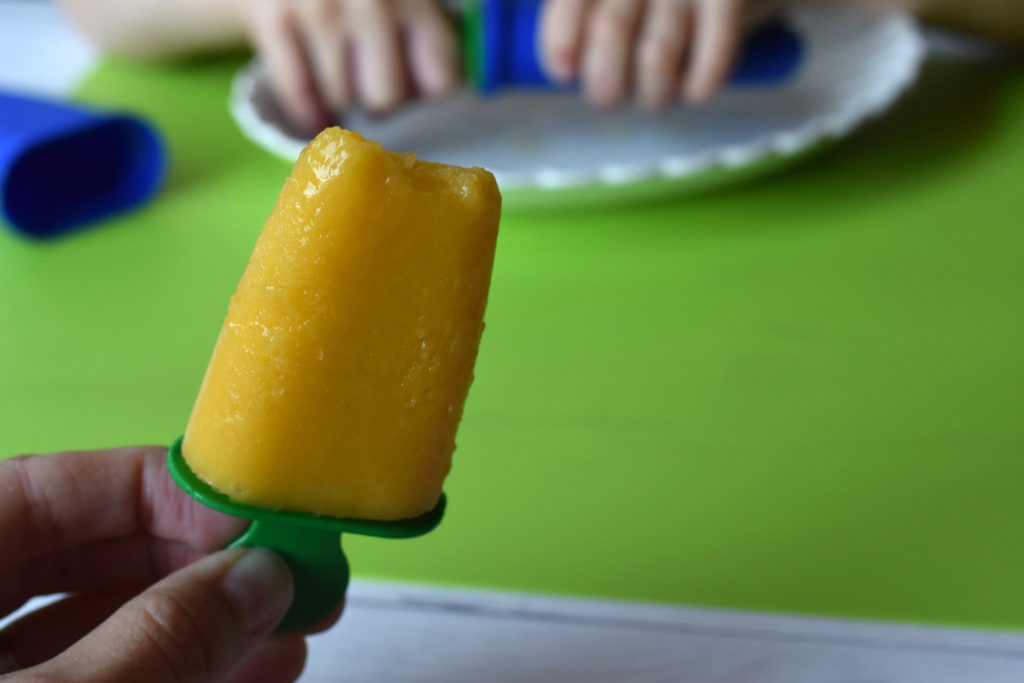 Tropical Mango Pineapple Popsicles
Ingredients
1

small

very ripe mango, peeled, pitted and diced

1

8 ounce

can pineapple, drained

3

Tbsp

orange juice

1/4

cup

sugar
Instructions
Put all ingredients into a blender; blend until smooth.

Pour into popsicle molds and freeze overnight.

Run molds for 30 seconds under warm water before removing to enjoy.
What are your favorite popsicle flavors? What other recipes should we try, tell me in the comments!
Megan has reviewed some other delicious frozen snack recipes including these strawberry dole whips AND orange creamsicles – check them out for more frozen fun 🙂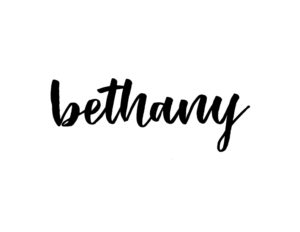 RELATED POSTS